Elements Kent Massage Specials
Wellness Member Holiday Celebration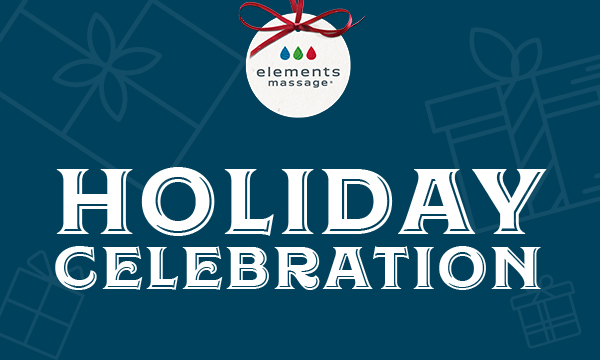 Wellness Member Appreciation Gift Card Sale
In-Studio at Elements Massage Kent WA
Enjoy further savings on your gift cards and give those you care about a little holiday of their very own.
November 13th thru November 22nd, 2017
2 One Hour Gift Cards for $99 (Regular Member Rate $118)
Give the Gift of Massage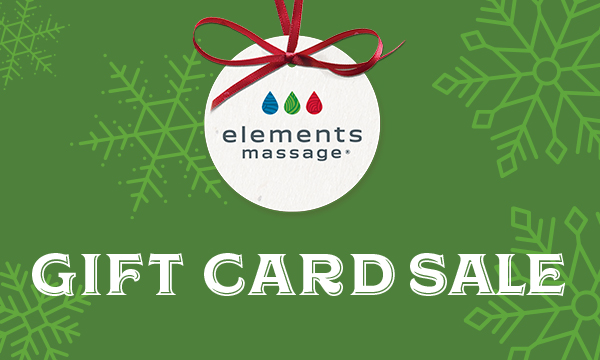 There's just no better gift than pure relaxation and rejuvenation. Unwrap the very best deals of the year on gift cards and give those you care about a little holiday vacation of their very own.
November 13th to December 24th, 2017
BUY ONE GET ONE 50%Off GIFT CARDS
2 x One Hour Sessions for $133.50 (Regular $178)
2 x 90 Minute Sessions for $193.50 (Regular $258)
The Perfect Holiday Upgrade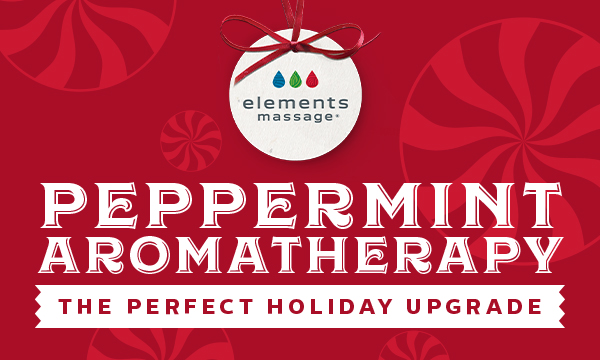 Add the relaxing and refreshing properties of Peppermint Aromatherapy to any massage and feel the stresses of the holidays simply melt away.
Peppermint aromatherapy is great for
Soothing sore Muscles

Decreasing Stress

Improving Circulation

Decreasing Nausea

Relieving Migraines
It's the Perfect Holiday Upgrade
$10 Upgrade on Your Massage Session
Welcome to your Holiday Youtopia
Increase Your Overall Sense of Well-Being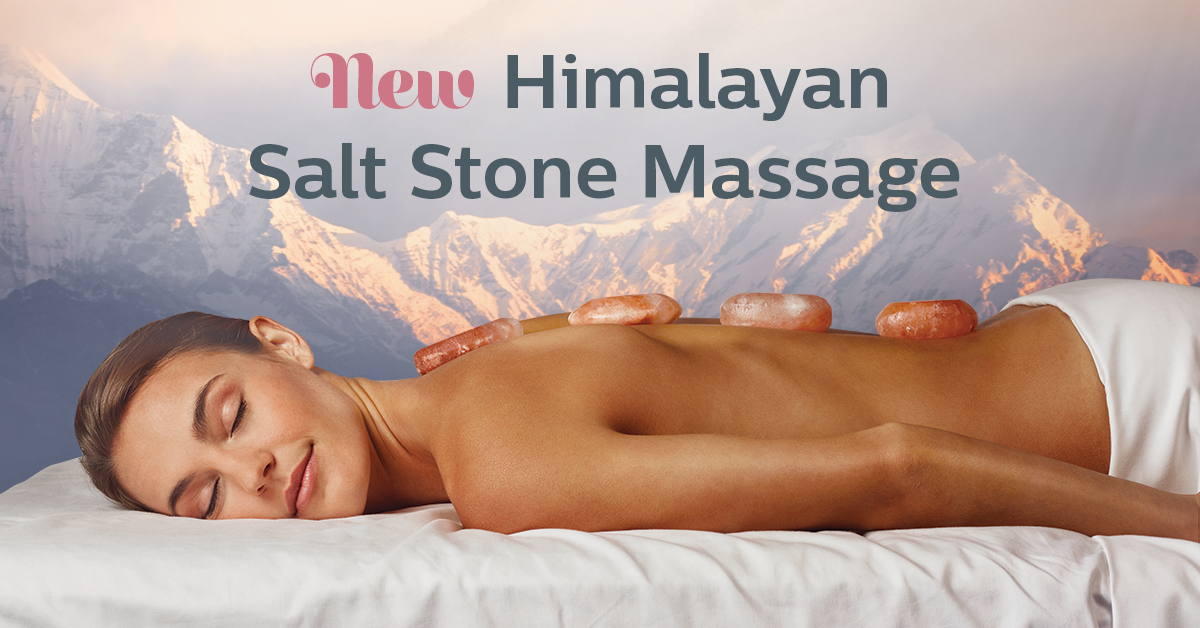 Himalayan Salt Stone Massage helps stimulate circulation, improve sleep, reduce inflammation, and greatly increase your overall sense of well-being. We use only 100% pure Himalayan pink sale rich in 84 naturally occurring minerals and elements. The stones are warmed and used as an extension of your therapist's hands to deliver a truly unforgettable massage experience. Visit us today and upgrade your experience.
$5.00 off Himalayan Salt Stone Upgrade
(regular $20 upgrade for One Hour Session)
$10.00 off Himalayan Salt Stone Upgrade for Wellness Program Members
Learn how to become a Wellness Program Member
https://elementsmassage.com/kent/the-elements-wellness-program
Discover. Connect. Personalize.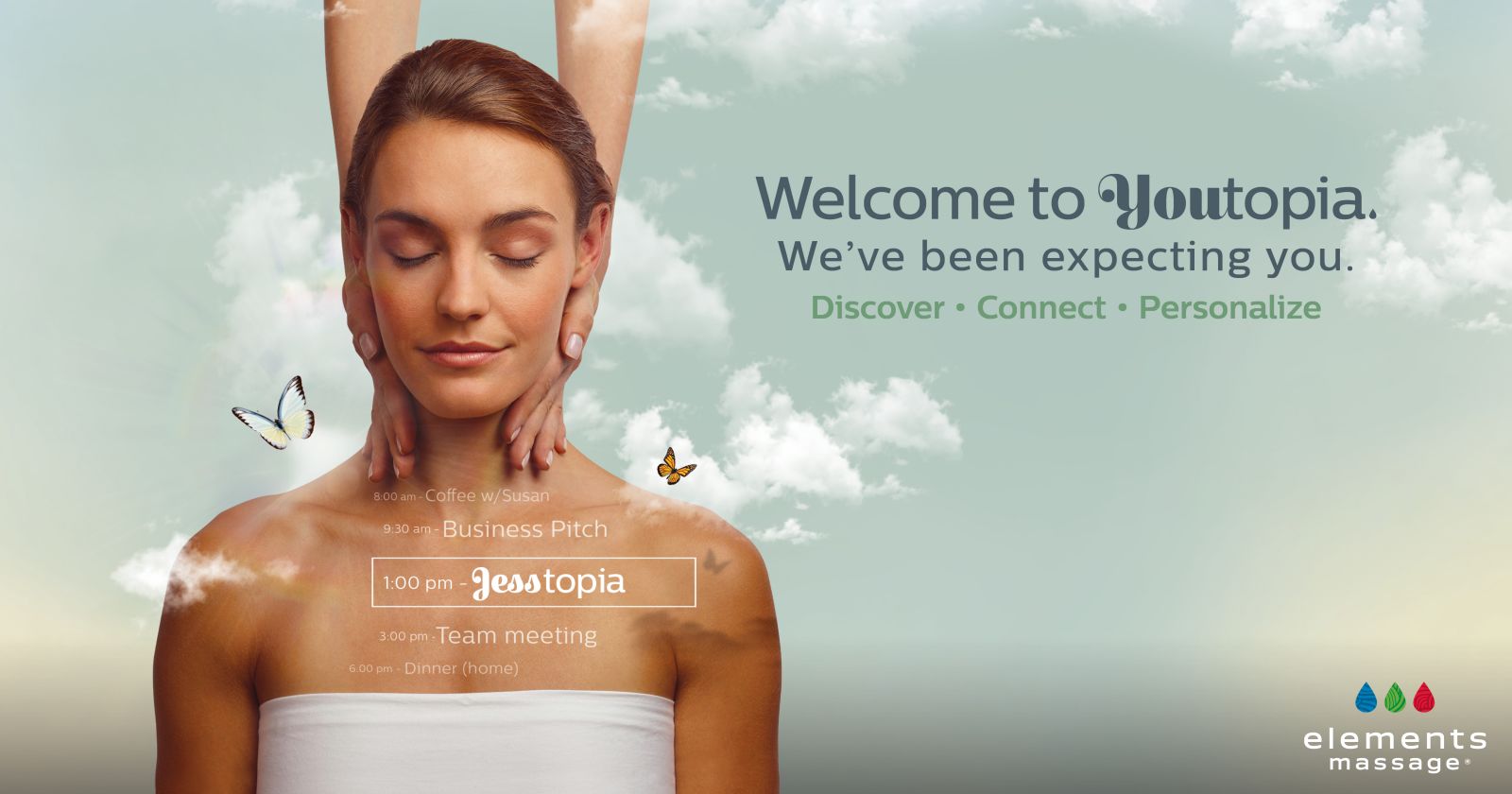 One 1-Hour Massage Session for New Clients $59 (savings of $30!)
One 90-Min Massage Session for New Clients $89 (savings of $40!)
At Elements, we specialize in truly therapeutic massage, which is quite a bit different than the run-of-the-mill massages you might have received other places.
When you enter our studio we focus on handcrafting a customized massage for you. We match you with the right therapist, using the right amount of pressure, and the right combination of techniques. Hands-down, it's the most effective massage around.
Let us show you how a great massage can change everything. When booking ask how you can add aromatherapy or hot stones to your appointment.
We looking forward to meeting you