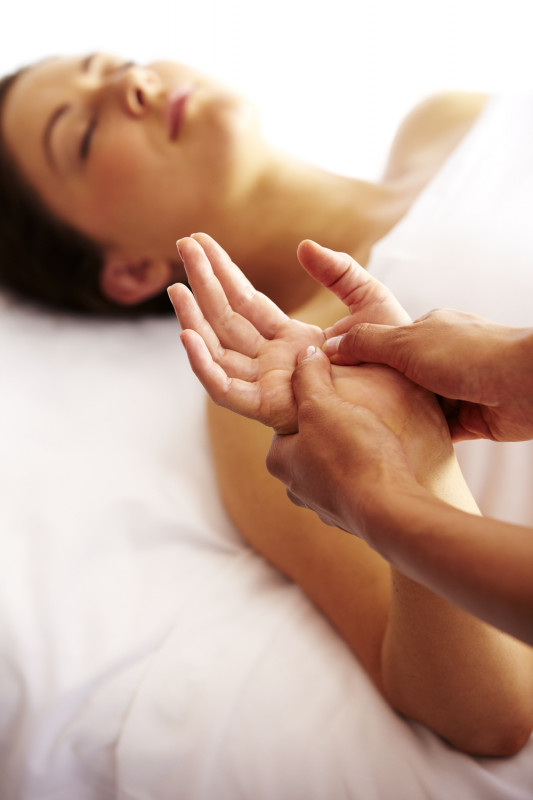 Reduce Inflammation with Massage Therapy
Elements Massage Glendale Sep 8, 2015
Muscle inflammation can be caused by a number of things. Inflammation of the muscles is that painful, sore feeling that occurs after most exercises, and occurs most frequently after the muscles have been overused. This can mean after running a long marathon or after beginning new work out routines that use muscles that might not get that kind of exercise normally. Stretching before and after a workout can help manage the inflammation, but for persistent soreness, therapeutic massage can help reduce the inflammation. While it has been found that massage therapy can help manage pain caused by muscle inflammation, a study by the Buck Institute for Aging at McMaster's University claims that therapeutic massage also has an effect on the cellular functions.
The results of the study found that through a very complex cellular process involving proteins, massage can reduce the inflammation of skeletal muscles that are damaged through exercise. Massage therapy was found to be affective in increasing the activity in specific signaling pathways and reducing a heat shock protein, attenuating the production of a number of protein types associated with cellular stress and "thereby mitigating cellular stress resulting from myofiber injury" (Abstract). This study provides evidence that massage therapy has benefits beyond pain management and relaxation. There appear to be clinical, cellular benefits as well when massage therapy is used in patients who have experienced skeletal muscle injuries and inflammation. These benefits can be helpful to anyone who exercises regularly – help manage muscle recovery and inflammation with therapeutic massage! Book your appointment with Elements Therapeutic Massage in Glendale to experience it for yourself!
Share your thoughts, leave a comment!
Comments (0)