Massage is already quite well known for its ability to reduce muscle pain and alleviate tension, but it has many other health benefits that improve the lives of a wide array of people. The heart is one organ system that can benefit from massage. Massage can help improve heart health in a number of ways. From lowering blood pressure to reducing stress, massage can help lower the risk of developing serious cardiovascular conditions such as heart failure or even a stroke.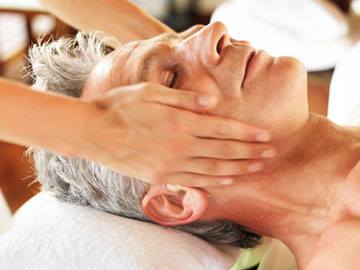 Recently, a number of studies have been published that demonstrate the benefits of massage when it comes to maintaining a healthy heart. These findings should always be paired with other proactive and preventative measures, such as healthy diet and exercise, but massage has been shown to be an effective intervention when it comes to reducing risk of heart disease. One study that was published in 2013 showed that massage effectively controlled high blood pressure in pre-hypertensive women with short-term results lasting for more than three days. A second study found that regular therapeutic massage was helpful in reducing blood pressure in the long-term. More than just prevention, massage therapy can aid in the recovery of those people who have had to seek surgical intervention to manage heart-related problems. A study published in 2012 showed that massage can reduce pain, anxiety, and muscular tension as well as enhance relaxation in patients who were recovering from cardiac surgery.
Massage therapy can help reduce risks of heart disease by managing blood pressure levels as well as stress, both indicators strongly related to cardiovascular problems. Massage is about more than feeling good and working out the tension in your neck. It can have long term and significant affects on your overall health and wellbeing. At Elements Massage Glendale we believe in the healing powers of massage and want each of our clients to experience this power in each of their sessions.