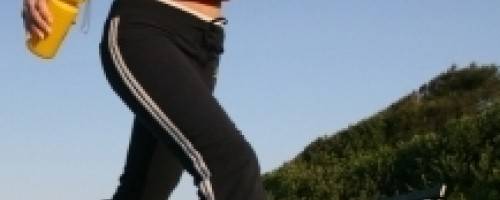 Massage Therapy for Inflammation After Exercise
AMTA Feb 12, 2015
Longer and warmer days offer the perfect backdrop to dust off the running shoes and embark on a new fitness goal. One unwanted side effect is increased muscle soreness. The good news is that integrating massage therapy into your health and wellness routine can help alleviate some discomfort.
In fact, research indicates that massage therapy reduces inflammation of skeletal muscle acutely damaged through exercise. The study, conducted by the Buck Institute for Research on Aging and McMaster University in Ontario, provides evidence for the benefits of massage therapy for those with musculoskeletal injuries and potentially for those with inflammatory disease, according to the lead author of the research.
The study found evidence at the cellular level that massage therapy may affect inflammation in a way similar to anti-inflammatory medications.
The researchers "found that massage activated the

mechanotransduction

signaling pathways focal adhesion

kinase

(FAK) and

extracellular

signal–regulated

kinase

1/2 (ERK1/2),

potentiated

mitochondrial

biogenesis

signaling [nuclear

peroxisome

proliferator–activated

receptor γ

coactivator

1α (PGC-1α)], and mitigated the rise in nuclear factor

κB

(

NFκB

) (p65) nuclear accumulation caused by exercise-induced muscle trauma."1
Share your thoughts, leave a comment!
Comments (0)