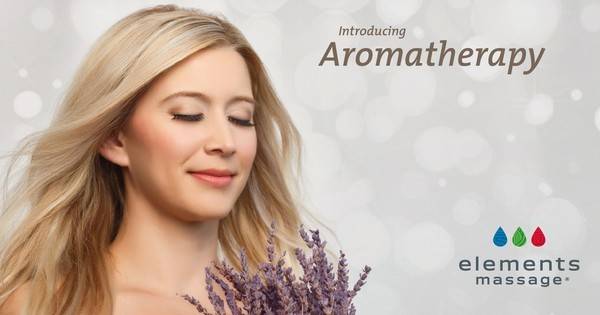 How Essential Oils Can Make Your Massage Even More Relaxing
Emily Allison Aug 29, 2016
The benefits of essential oils are now being widely touted—and with good reason. Studies have shown over and over that far from being just a "trend" or a pseudoscientific practice, use of essential oils can lead to many positive benefits whether ingested, infused, or applied externally. In fact, two Vanderbilt University nurses recently went on record to say that "Essential oils have the power to impact an individual's personal health and well-being. Many have witnessed amazing life-changing experiences."
Elements Massage Franklin believes people should experience the life-changing effects of essential oils for themselves, so we now offer the option to add essential oils and our unique essential oil blends to any massage service. We've carefully selected our essential oil blends to include ingredients that come together to make your massage experience as relaxing and enjoyable as possible. The two blends we offer are Radiance and Vitality.
Radiance: rosewood, lemon, orange, and fir needle
Rosewood is a known antidepressant, with significant mood-lifting benefits. Lemon is also a mood-lifter due to its bright citrus notes, and helps with breathing. Orange essential oil is widely used as a calming sedative to help people wind down and relax. And fir needle is an excellent pain reliever for sore or tense muscles, helping to ease pain and flush out toxins at the same time.
Vitality: frankincense, lavender, bergamot, and sage
Frankincense is one of the most versatile essential oils with many different benefits; what it brings most to massage is the fact that it has both anti-aging (for the skin) and anti-anxiety (for the mind) properties. Lavender oil improves circulations and can also be used to induce sleep, so it is very relaxing. Bergamot is an anti-depressant and has a freshening, brightening sort of effect. And sage fights pain as well as stimulates the brain and nervous system.
Either blend can be added to any massage service at the time of the service and does not need to be booked in advance—you can even sample the scents before you add them! We also offer Lavender and Eucalyptus essential oils on their own. To schedule your massage with Elements Massage Franklin today, give us a call at (615) 771-0003.
Share your thoughts, leave a comment!
Comments (0)