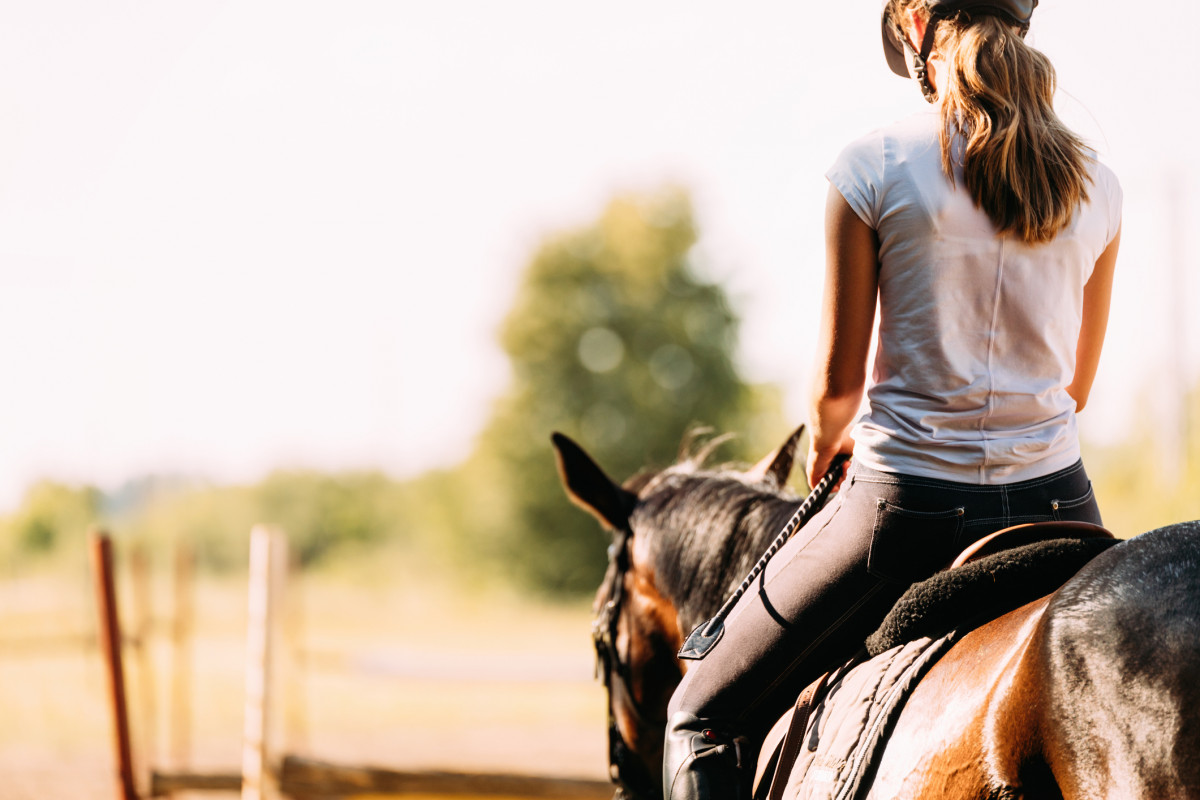 Given Arizona's beautiful weather and vast selection of trails winding through the desert, horseback riding is an extremely popular activity for residents and visitors of the Phoenix area. In fact, horse lovers in Cave Creek celebrate equestrian culture each year with Cave Creek Rodeo Days, which will take place from March 16-24, 2019! While horseback riding has been linked to a variety of physical, psychological, and emotional health benefits, it is considered a moderate intensity exercise that carries the risk of injury and strain on the body. Fortunately, massage therapy is an effective way for horseback riders to alleviate pain, reduce the risk of injuries, and minimize recovery time.
Due to the unique physical actions involved in horseback riding, equestrians are particularly susceptible to bruising, repetitive strain injuries, damage to the joints of the lower body as a result of persistent vibrations when riding, and overworked core muscles—which can impair the rider's sense of balance. These ailments may further increase the risk of serious injuries from falling or being thrown from the horse. In order to counter these risks and develop the strength needed for a safe and enjoyable ride, many equestrians follow a regimen that includes frequent exercise and practice. By offering the following benefits, massage therapy can be a valuable addition to a horseback rider's regimen:
• Massage is a great way to warm up and stretch the muscles prior to riding. This ensures that the muscles are relaxed and flexible, thereby reducing the risk of injury.
• Massage improves range of motion, which can help riders enjoy greater strength and stability.
• By enhancing the mind-body connection, massage helps riders improve their sense of focus. This leads to a safer ride and may heighten enjoyment by helping riders forge a stronger connection with their horses.
• Massage boosts the flow of blood, oxygen, and lymphatic fluid within the body. This carries several benefits, including an increased supply of nutrients, diminished pain, and shorter recovery times after an injury or a particularly intense ride.
• Massage can enable riders to improve their sense of balance, reducing the risk that they will fall off the horse and suffer serious injuries.
Whether you aim to prevent and heal injuries or simply maximize the quality of your ride, the trained and licensed massage therapists at Elements Massage Cave Creek will work with you to deliver a session customized for your unique needs and goals. We offer a variety of modalities, including Deep Tissue Massage, Trigger Point Therapy, and Swedish Massage.
Thinking about incorporating massage into your equestrian routine? Contact us today at 480.588.7882 to schedule your session!