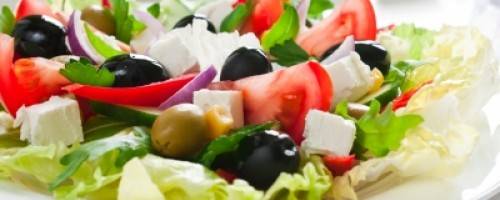 Feed Your Muscles to Promote Healthy Healing
Elements Massage Brentwood Oct 14, 2014
The old saying, "You are what you eat," does not only apply when you're looking to shed a few pounds. Fueling your body properly is an important part of how your muscles recover after a vigorous workout or injury. To promote peak muscle performance and improve the body's natural healing process, it may be helpful to evaluate your diet to ensure you are consuming healthy foods while reducing or eliminating unhealthy ones.
Healthy Foods May Promote Healthy Healing
According to the Associated Bodywork & Massage Professionals (ABMP), inflammation causes pain and swelling in your body when your immune system begins the process of healing a wounded or stressed area. To help minimize the effects of inflammation and promote healthy healing, the ABMP suggests making simple changes in your diet by adding the following foods into your nutrition routine.
Cold-Water Fish
Fruits
Vegetables
Whole Grains
High-Fiber Foods
Some Foods Better Left Off the Menu
It is also helpful to avoid foods that have potential to cause or increase inflammation. As such, the ABMP suggests avoiding the following foods:
Processed Foods
Red Meat
High-Fat Dairy Products
Sugar
White Foods
Remember, in addition to modulating your body's inflammatory response through diet, research also indicates routine massage sessions as an "optimal and practical" treatment for inflammatory conditions such as osteoarthritis.
If you would like to know more about the personalized, therapeutic sessions at Elements Massage in Brentwood, and how massage therapy helps assist in the body's natural ability to heal itself, give us a call at 615.730.6806 and we'd be happy to talk with you further.
Source: American Bodywork and Massage Professionals: www.massagetherapy.com/articles/index.php/article_id/1940/Foods-for-a-Healthy-Backa
Share your thoughts, leave a comment!
Comments (0)