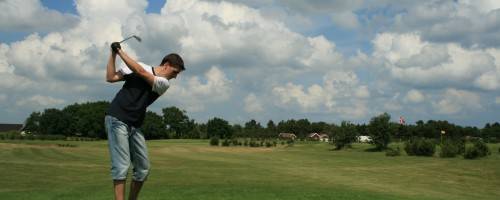 Prevent Golf Injuries
Jul 1, 2013
To avoid golf injuries, it's important to develop a solid swing technique. The golfer who plays with a poor swing technique will have an increased risk of injury due to the excessive stress placed on their back, shoulders, and elbows.
Read more at:
http://www.stopsportsinjuries.org/golf-injury-prevention.aspx
Share your thoughts, leave a comment!
Comments (0)