Blog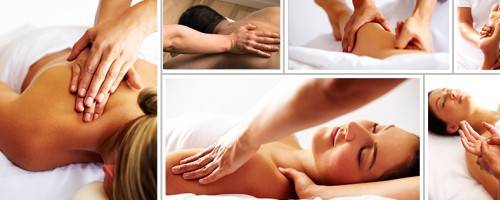 How Much Do You Tip a Massage Therapist?
Shemiah Williams, eHow contributor Jun 5, 2013
How Much Do You Tip a Massage Therapist?
By Shemiah Williams, eHow Contributor
Massages are a wonderful way to treat your body.
Whether it's truly a treat or a preventive step for your muscles, massages are a wonderful way to treat your body. With an increase in popularity, spas and salons have gone above and beyond to offer a variety of massages and body treatments as well as providing an unforgettable experience in a calm, relaxing environment. Because a massage therapist is providing a service in a spa setting, as a courtesy, you should tip them in addition to the cost of your service. Does this Spark an idea?
Standard Rate for Hospitality
One option for determining how to tip a message therapist is to use the standard hospitality rate of 10 to 15 percent. Some people use this figure across the board at restaurants, bars, spas and salons. With a price range of $50 to $100 for a massage, this would equate to a tip of $5 to $10 at 10 percent and $7.50 to $15 at 15 percent. You can tip more or less depending on how pleased you were with the service. Remember, at a spa, you're paying the spa for the service you receive from the massage therapist or an aesthetician. While he or she receives a portion of your payment, the therapist is not being paid directly. Your tip helps to cover the overhead that is deducted by the business from his or her payment. If you are unsure of what to tip, ask what the average tip for his or her services are.
Develop Your Own Rating Scale
With all of the instances in which tipping is appropriate, it is often difficult to discern who gets how much and when. Take some of the guesswork out of it by developing your own rating scale to use in any potential tipping situation. Assign flat dollar amounts to each level of service. For example, a rating of excellent could equal a $15 tip, good could be $10 and fair could be $5. If you're a religious tipper, you could establish $5 as your minimum no matter what; however, you shouldn't feel compelled to tip for inferior service.
Keep It a Little Simpler
At the end of the day, you will need to balance your checkbook or bank account so do it with a nice round number. Plan to build an additional budgeting amount to cover tips. For example, if your visit to the spa includes an $85 massage and a $45 manicure and pedicure totaling $130, round up to $150 and split the additional $20 between the massage therapist and the nail technician. It is up to you how you distribute it, $10 each or $12 and $8 to reflect the involvement and price of their services. Remember to inquire because sometimes spas require that tips or gratuities are paid in cash. Do what you feel is an appropriate reflection of the services you received.


Read more: How Much Do You Tip a Massage Therapist? | eHow http://www.ehow.com/way_5180806_much-do-tip-massage-therapist_.html#ixzz2VNVKn0DU
Share your thoughts, leave a comment!
Comments (1)
Mike on Nov 16, 2014
Leave a $20 tip thats fair for someone thats phyically working on you for 50 mins or more Too high? You try giving
Someone a massage and see how exhausting it can be
The Elements Way.®
Therapeutic, handcrafted, and personalized massage.
Our Studio Location
Elements MassageGeneva
Dodson Place
507 S Third St
Suite C
Geneva, IL 60134
p. (630) 232-7335
View Map Favorite
Hours of Operation
Mon - Sat 9am - 9pm
Sun 9am - 7pm