The new year is here and with it comes new studio offerings.
At Elements Massage you will always receive a perfectly personalized massage, but this year we're offering our clients a variety of extra enhancements to make your massage even more customized.
We're pleased to offer the following enhancements at our St. Louis Park studio:
Aromatherapy: Radiance, Lavender, Vitality, Eucalyptus, and Peppermint
Biofreeze Muscle Soothing Therapy: Relax and relieve your aches and pains
Hand or Foot Sugar Scrub: Relax with a hot towel scrub
Peppermint Scalp Massage: Relieve neck tension and migraines
Himalayan Salt Stones: Healing Salt Stones
Hot Stones: Heated river stones for deep relaxation
Cupping: Release tension, increase blood flow
Kinesiology Taping: Price based on treatment plan. Starting at $10
Chakra Balancing: Align your energy centers
Reiki: Energy healing
Reflexology: Release tension, increase circulation (no two hour)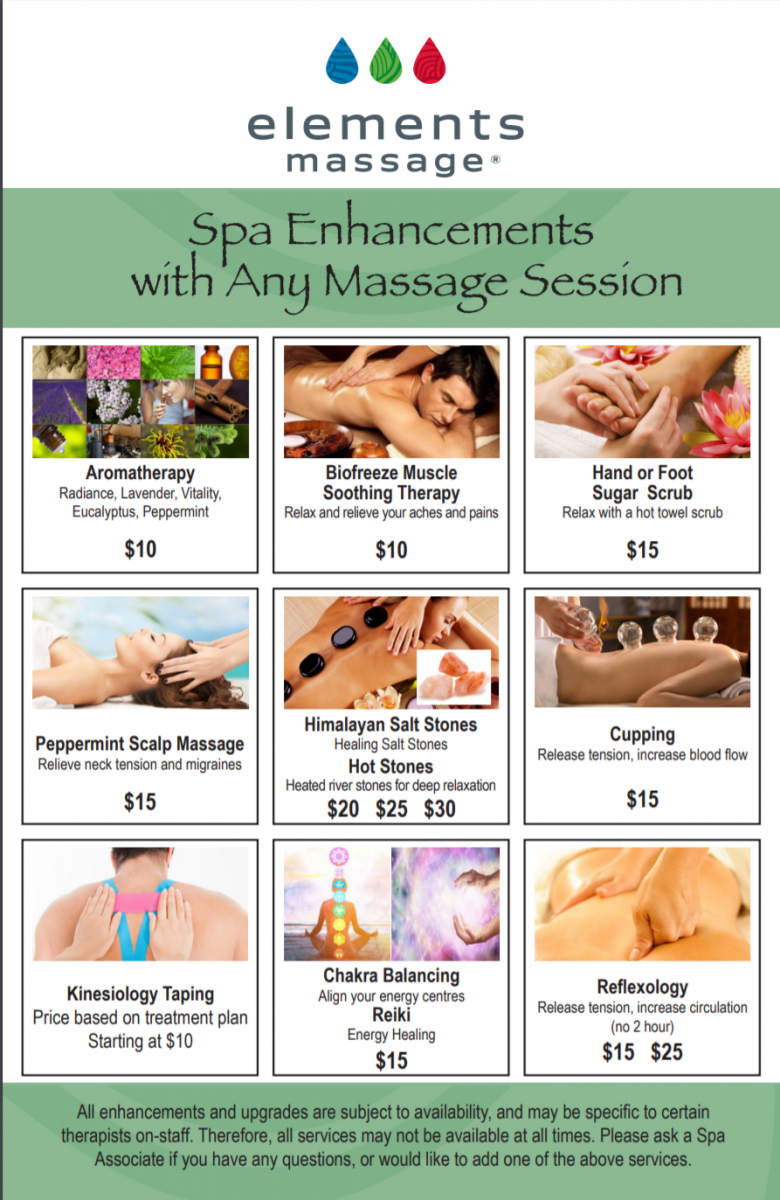 If you're interested in experiencing one of our new spa enhancements call 952.222.3000 to learn more.