We're the Foster family - Simon, Nikki and our three children, Lucas, Sam and Marielle, and we're thrilled to introduce ourselves as the team behind the new Elements Massage Studio - St. Louis Park, MN.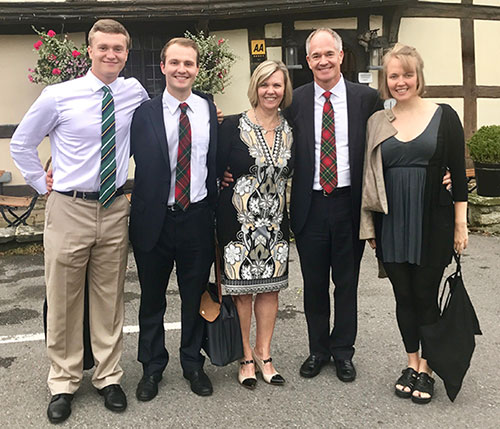 Our entrepreneurial journey began back in the 1990's when Simon launched SimonDelivers, an online grocery delivery business, which later sold and became what is now known as CobornsDelivers.
In the years following the sale of SimonDelivers, Simon realized he had a desire to launch another business. In 2011, after suffering a badly broken ankle, Simon underwent a mix of regular chiropractic care and therapeutic massage. Thanks to the care he received, Simon was able to run the New York Marathon in 2015. Along with that, it sparked an interest to explore business concepts in the health and wellness space.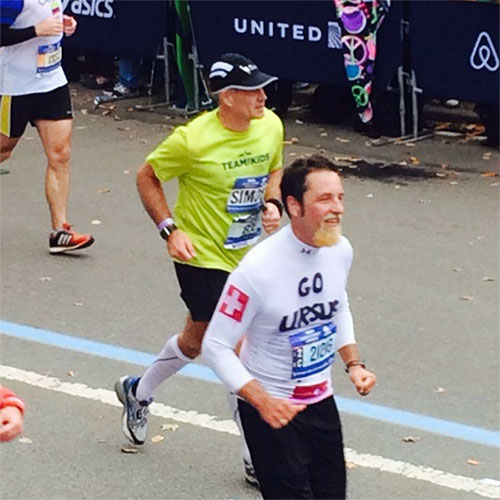 We chose to open an Elements Massage franchise because of the company's commitment to providing the most personalized and customized therapeutic massage, and the fact that they're the highest rated massage of any national brand in the industry. In addition, we're a family that is passionate about the healing power of regular therapeutic massage.
Once we settled on the Elements Massage franchise we started to assemble our team. Sam studied business and entrepreneurism at Babson College and was also very interested in participating in a family-run business. After graduation, he agreed to become the general manager of our first Elements Massage Studio in St. Louis Park.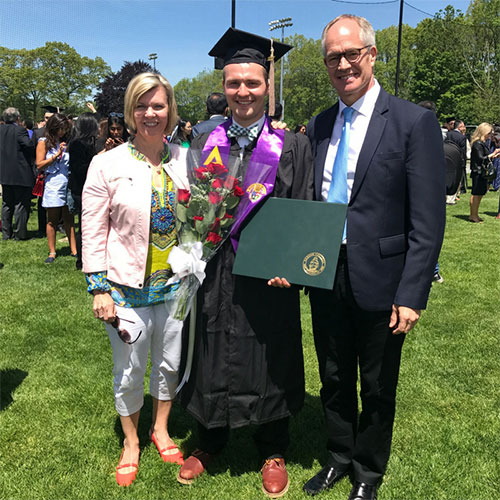 Following graduation, we jumped right in. Over Christmas break in 2016, Sam identified a potential studio space, formerly occupied by Upscale Consignments. We worked with our commercial real estate broker, Sara Martin from Welsh Companies, to explore and compare other locations before negotiating a space in Harmony Vista.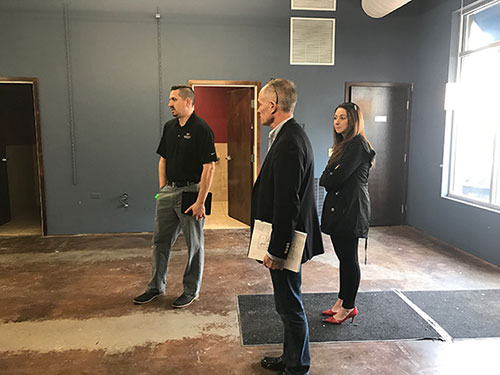 With the space identified, all that was left was to make it official. We signed franchise documents with Elements Massage on February 1, 2017.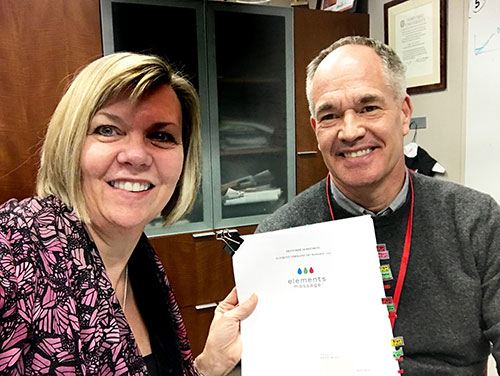 During the winter and spring months, we planned for the upcoming studio construction. On June 15, 2017 we began work on the 3,000 square-foot space – teaming up with Hunerberg Construction. John Lawyer was our project manager, and Jeff Bullis was our site supervisor. Hunerberg did a wonderful job for us! The final studio features 10 massages rooms, including a couple's massage room.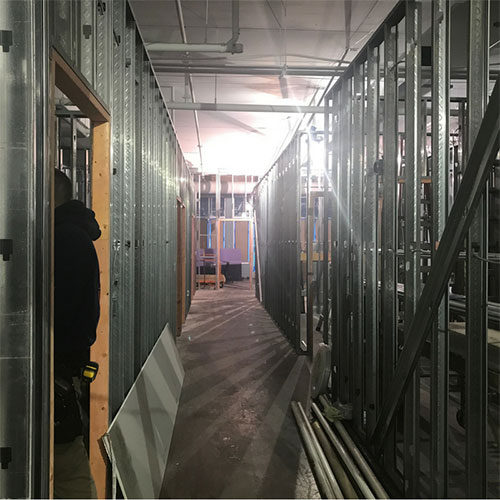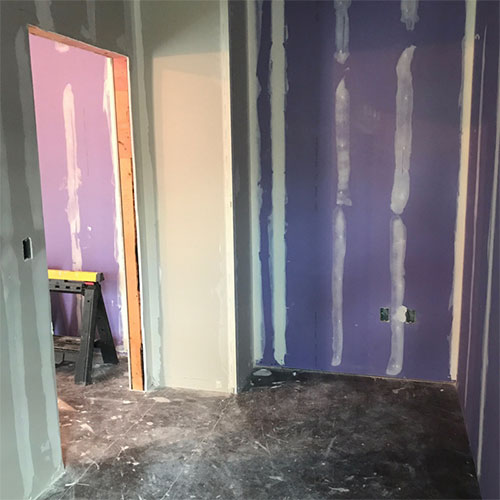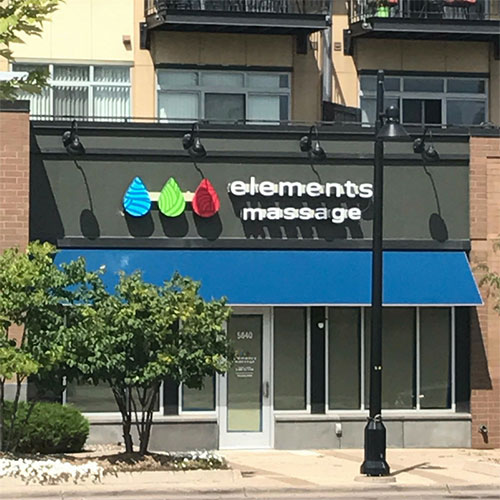 Once construction was complete and the signage had been installed, it was time to outfit the studio. Jacqueline Fortier from Architectural Refinement + Interior Design helped with the furniture and décor for the lobby, massage rooms, bath and break rooms. It all looks so beautiful!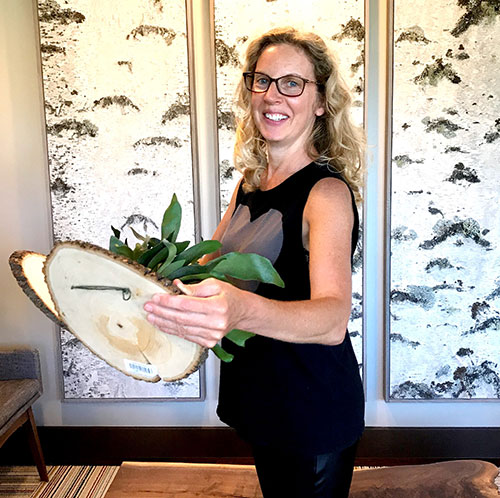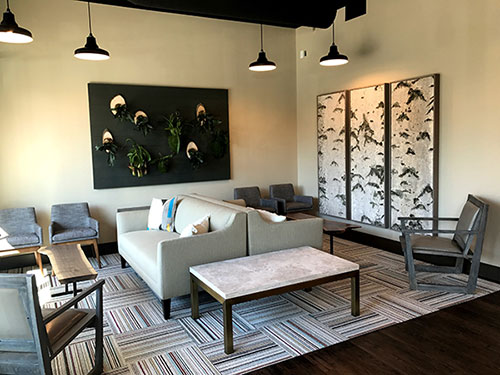 Throughout this entire journey, we've had amazing help along the way. Several big thank you shout-outs that we'd like to share:
Simon's parents, Pippa and Michael stored all the studio furniture and appliances in their garage as it was being delivered. On top of that, Michael spent countless hours assembling furniture for the massage rooms and lobby. Thank you!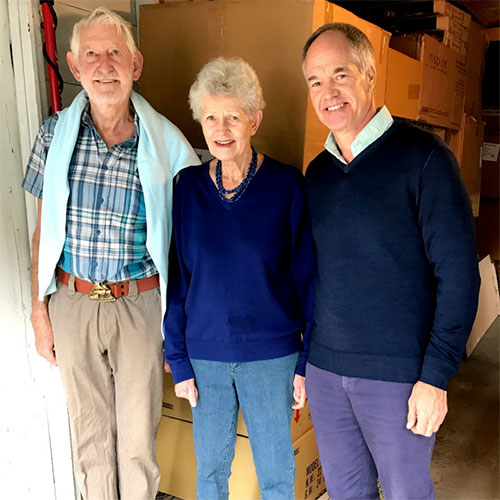 Gabrielle Chambliss as our Therapist adviser. We could not have assembled such great team of therapists without your help!
Dave Northway from davecanfixit who helped us get all of our wall hangings and closet fixtures set up.
Mitch Sondreaal who made us custom furniture and artwork to beautify the studio
A host of legal and finance helpers:

John Berg at Monroe Moxness Berg
Cheryl Davis at Business Solutions
Jodi Malmgren and Dan Hainlin at Froehling Anderson CPAs
Ted Contag and Bruce Ensrud at Thrivent Financial for their financial planning and advice

And of course the corporate team at Elements Massage!
As we're working on finishing touches, we're now shifting our focus to hiring fantastic staff for both certified therapeutic massage and sales and customer service roles. Please reach out if you're interested in learning more.
We're excited to announce that the studio will hold a soft opening on Thursday Sept 21st and Friday morning Sept 22nd and a Friends and Family Open House on Friday Sept 22nd from 4-6pm, with the official grand opening following on Saturday September 23rd.
Please join us for an amazing massage at our new studio. We're currently offering a pre-opening special of $59. You can request one, here or call us at (952) 222-3000.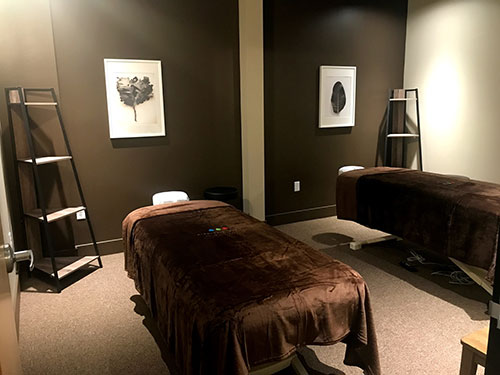 We look forward to seeing you at the Studio!
Simon, Nikki and Sam Foster