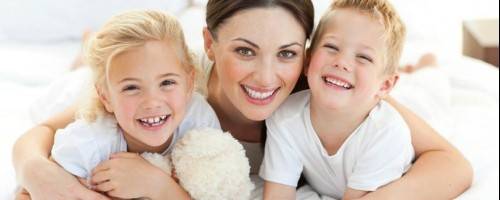 Is It Appropriate for Children to Get a Massage?
Apr 17, 2014
In our rush about, busy lives, we often think of massage for ourselves to help relax and de-stress. But what about our kids?

For this week's Therapist Thursday, we asked our experts "Is It Appropriate for Children to Get a Massage?" We got some great responses! Enjoy!

Have any of you booked a massage for your children?
read more >>
Share your thoughts, leave a comment!
Comments (2)
JK on Feb 10, 2015
In the last 20 years or so, massage has become more popular as a stress and pain reliever, but we have overlooked the fact that children are people too! We don't really think of them as having stress that needs massage attention like adults do. Massage has more benefits then just stress and pain relief. Children that play sports, like in adults, get lactic acid build-up as a muscular waste product of the body using it's fuel to expend energy to work out. Massage helps the body to remove the lactic acid quicker. Also, some of our children deal with health issues like high blood pressure for example, which massage has been known to help lower blood pressure (massage is not a cure for this, but helps in combination with medications, if needed). Children today are less active then they once were and now deal with issues like what my son's doctors call "Lazy Scoliosis", which doesn't bother him, but it is due to bad posture and lack of regular activity . Since he is still a teenager, with regular massage and reminders about his posture, his spine should go back to normal. Always feel free to ask your Elements Massage Therapist if you have any question.
susie sandler on Aug 10, 2016
Helpful ideas , For my two cents , if someone requires a PAR ASC , my business filled out a blank form here <code>https://goo.gl/M1KLjm</code>.