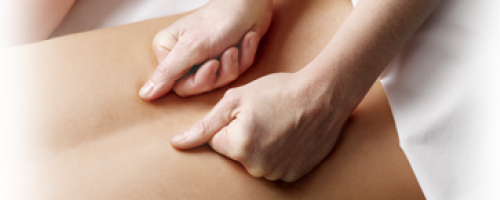 Massage and Moods
Elements Massage Peoria Apr 8, 2014
Massage therapy has been shown in two recent studies to reduce levels of depression in post-operative patients as well as patients with HIV. In 2012 an overseas study assigned patients who had undergone open heart surgery were assigned to either a control group who received only the traditional post-operation care or patients were assigned to the case group who received a twenty minute Swedish in four sessions over four days in addition to the traditional care. A comparison of reported levels of mood showed that those patients who received the Swedish massages reported lower levels of depression! The second study, adults sixteen years or older who were both HIV positive and diagnosed with Major Depressive disorder were assigned to one of three groups: one who received no intervention, one who received touch therapy for one hour twice a week, and a final one who received Swedish massage for the same amount of time. At the end of the study, those individuals who received Swedish massage saw significant reductions in their levels of depression four weeks in, and this pattern continued for the duration of the six-week study.
Both of these are extreme cases of depression – major surgery and major illness can have severe impacts on an individual's mental wellbeing. However, therapeutic massage was still able to produce measurable and significant improvements in these participants. Think about the impact regular massage therapy could have on the day-to-day health of people who do not suffer from clinical depression. If you're looking for a way to reduce stress, tension, and negative moods in your life without pharmaceutical intervention, try massage therapy at Elements Massage Peoria where our trained and licensed therapists will work with you to meet whatever physical and mental goals you have for your treatment.
Share your thoughts, leave a comment!
Comments (0)