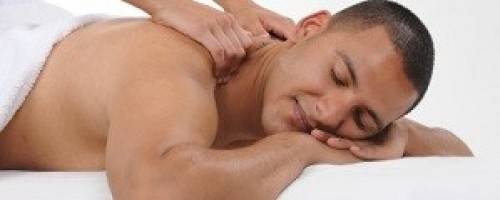 Massage and Emotional Wellbeing
Elements Massage Peoria Aug 18, 2014
Everyone knows that massage therapy can help reduce stress, but the benefits go beyond the sensation of relaxation that happens during the appointment and the hours that follow. At a physiological level, therapeutic massage can improve mental health, mood, as well as reduce symptoms and signs of stress. Massage is more than just a muscle tune-up; it also helps improve moods, emotions, and mentality as well as flexibility and circulation. What does massage reduces stress "at a physiological level" mean? Basically, the reduction in stress does not stem solely from the relaxation of the muscles. Massage therapy helps reduce the levels of cortisol in the blood, a hormone that is linked to stress. It also boosts the production of serotonin, which reduces depression levels, while also boosting immune functioning to fight off bacterial and viral illnesses. Not being sick tends to make people feel better mentally as well as physically.
There is no age limit for who can benefit from improved mental wellbeing with therapeutic massage. Elderly patients, working adults, students, and infants have all been found to show improvement with regular massage sessions in measures of depression and stress. Massage has even been found to help trauma victims. Massage therapy is so much more than achieving a relaxation state – it also reduces negative affect states like anger, depression, and anxiety. Regular massage therapy can help make you more aware of your mood and your emotional states as well, something that many people go through their days without being conscious of fluctuating or growing more negative. Make an appointment with Elements Massage Peoria to experience the benefits yourself! Call today: 623-399-4400.
Share your thoughts, leave a comment!
Comments (0)