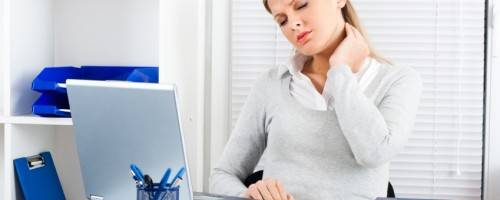 Manage Pain with Massage Therapy
Elements Massage Peoria Aug 4, 2015
Many of us live with aches and pains – sometimes it's chronic and other times it's limited. Whether your pain is caused by an old injury, poor posture, or even a more serious condition like fibromyalgia, research shows that adding massage therapy to your pain management regimen can be incredibly beneficial to improving your overall health and wellness.
How does massage help with pain management? First, massage therapists view the body holistically, working from the external, outer mechanisms of pain to the primary, root cause. Instead of only focusing on the specific place of pain, massage therapists think about the body as a system of connected tissues, which helps them treat more than just the symptom of pain. For example, if you suffer from frequent headaches, an underlying cause could be tension in your neck or shoulders – not in your head at all. Second, massage can help make patients more aware of their own bodies, and the practice allows them to feel more comfortable in their own skin. This happens through the healing power of touch as well as the pain relief massage therapy provides. This can make it easier for a person to deal with the pain while boosting their confidence.
There is always more research to be done, but the potential for a positive impact on pain management with massage therapy is already clear. One challenge is how to go about finding qualified massage therapists. At Elements Massage Peoria, our therapists are licensed and experienced, so all of our clients are guaranteed to receive only the best care and proper techniques. If you're trying to manage pain, chronic or otherwise, call and make an appointment to experience the relief massage therapy can bring. p. (623) 399-4400
Share your thoughts, leave a comment!
Comments (0)