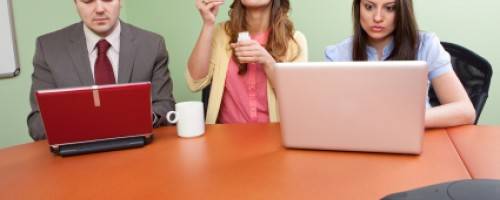 Health is Mental as Well as Physical
Elements Massage Peoria Oct 21, 2013
Therapeutic massage has numerable physical health benefits. Lower levels of pain, faster recovery from surgery, reduced likelihood of injury, and less tension are all benefits that come from therapeutic massage. But there are also less immediate and less physical improvements that many people can experience through regular sessions of massage therapy. Lower levels of stress, which is one positive outcome of massage, can lead to a healthier mindset that can have a positive impact on many different relationships simply by making you more at ease.
Interactions in daily life can range from boring to irritating. Difficult coworkers, a rude person at the supermarket, or even a friend who seems to have something negative to say about absolutely everything can be sources of stress. When these situations occur, most people have two options: give back the same attitude or have more compassionate and understanding one. The first one is easy, and the second one is difficult. However, being more compassionate leads to more fulfilling personal interactions. If you're tired and tense and at the breaking point with your own stress, then it's incredibly difficult to summon the energy and the will to be a more understanding person. If you take the time to lower your stress and ease some tension with therapeutic massage, you could not only see physical benefits but also mental and emotional ones as well.
Share your thoughts, leave a comment!
Comments (0)