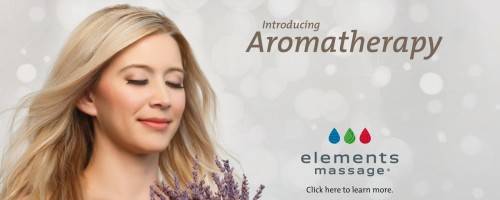 Aromatherapy Is Here
Mar 28, 2016
Aromatherapy is Here!
Enhance your next massage session with the fragrant benefits of aromatherapy. For just $10, add essential oils to your massage session to heighten your experience. Ask your therapist how different scents can benefit you, then relax, breathe and enjoy.
Choose from our 4 scents below:
Blended Scents:
Radiance: Uplifting, energizing, clarifying
Includes: Rosewood, Bergamot, Lemon, Orange, Tangerine, Palmarosa, Vetiver, Fir Needle
Vitality: Relaxing, calming, stress relief, mind focus
Includes:Frankincense, Palmarosa, Lavender, Bergamot, Cypress, Geranium, Sage
Single Scents
Eucalyptus: Stimulating, purifying cooling, clears sinuses
Lavender: Relaxing, soothing, improves mood, promotes restful sleep
Share your thoughts, leave a comment!
Comments (0)