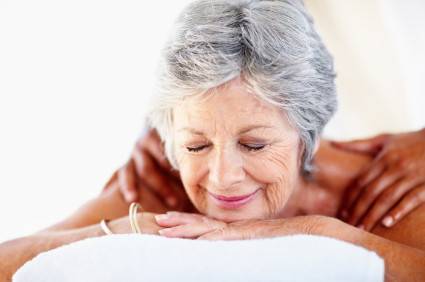 Massage for the Elderly
Elements Massage Mesa Riverview May 5, 2017
The older we get, the more that our health becomes an absolute priority in our lives. From healthy eating, to regular exercise and doctor's visits, living well and living long, active life becomes an everyday topic. Massage for older clients uses different techniques than for younger clients, specifically focused on addressing what is important to you.
The benefits of massage for those over the age of 65 include both reducing pain and reducing the risk of age related disease. With regular massage, the quality of life is greatly increased, allowing the older patients to feel younger, healthier, and balanced.
Common techniques used during elderly massage are stroking, kneading and light pressure on specific points. Specific benefits of such massage include:
-Increased flexibility and range of motion
-reduce of muscle stress and pain
-increased sleep patterns and regular sleep
-improved posture
-lowered risk of age related disease
-increased mental stimulation
For more information about how massage can benefit the elderly, check out this article fro Pacific College:
http://www.pacificcollege.edu/news/blog/2015/01/22/therapeutic-benefits-massage-elderly
Share your thoughts, leave a comment!
Comments (0)