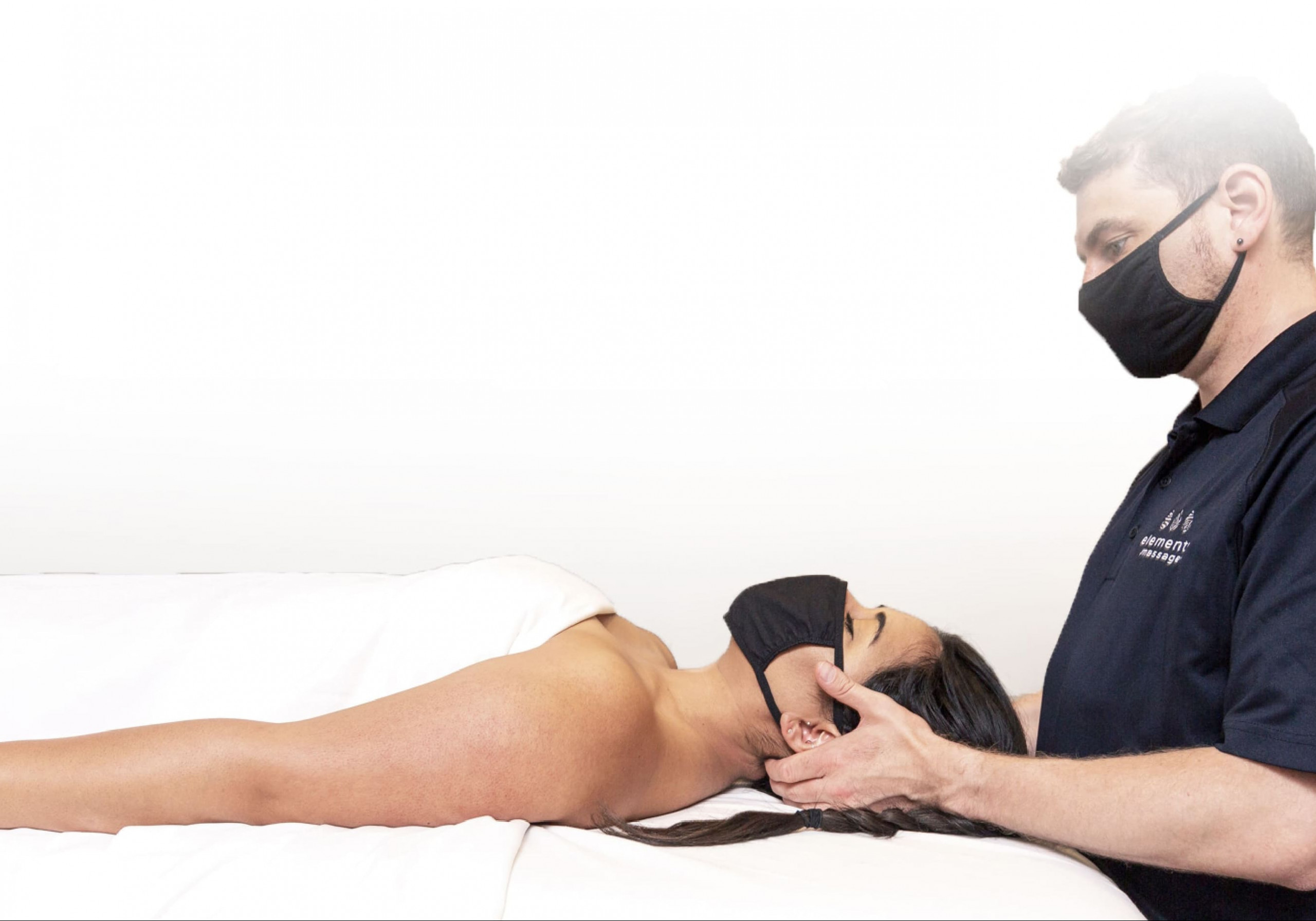 YOUR FIRST 1 HR MASSAGE SESSION
We will contact you shortly to book your massage appointment.
$30 OFF YOUR FIRST 1 HR MASSAGE SESSION
Therapeutic Massage
helps promote holistic mind & body wellness
RELAXATION

help reduce stress on the body and the mind

REJUVENATION

boost the body's natural defense system

RECOVERY

promote faster physical and emotional healing

RELIEF

reduce body aches, pains, and tension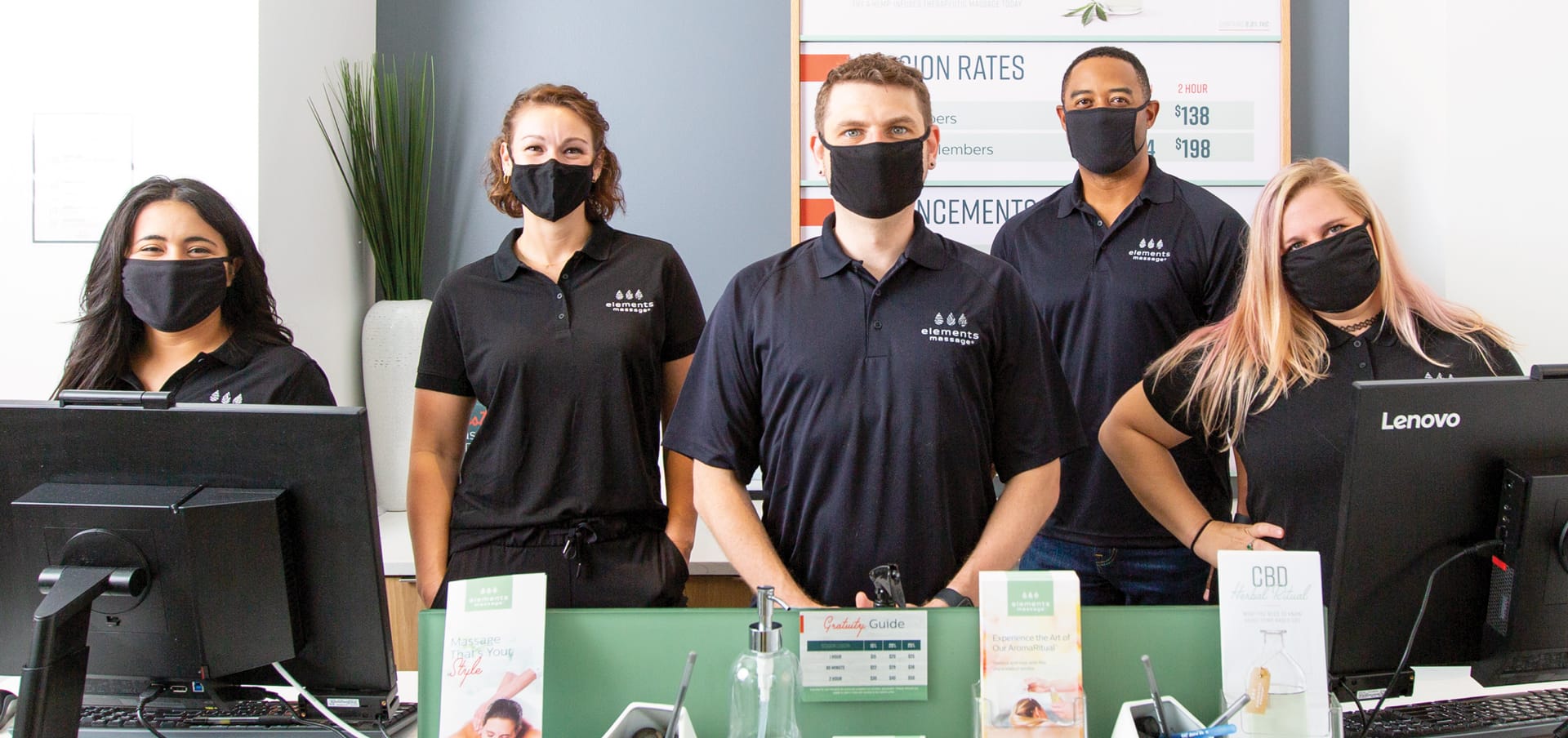 CLIENT SAFETY RATING OF 9.5 OUT OF 10*
We have implemented new policies and procedures to further promote the health & safety of clients and staff.
LEARN MORE
The Elements Way®
Every body and client is unique which is why we don't believe in a one-size-fits-all approach to massage therapy. Whether you are looking to help relieve pain, ease stress and tension, experience relaxation, or prioritize self care - we take the time to listen so we can personalize every aspect of your massage session to meet your individual needs. Focused solely on massage, your experienced massage therapist will combine their skills and abilities to perform the massage that you want. That's the Elements Way®.
Benefits
of regular massage
Regular massage is a drug-free, non-invasive, and humanistic approach to wellness. Your body heals itself, and massage can help.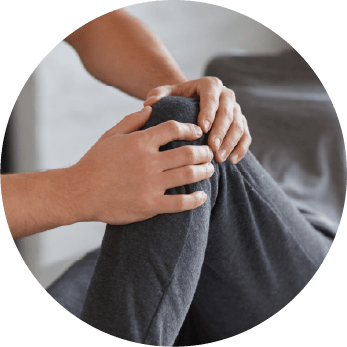 PHYSICAL
Helps you relieve pain, manage health & medical conditions, and increase flexibility and joint mobility.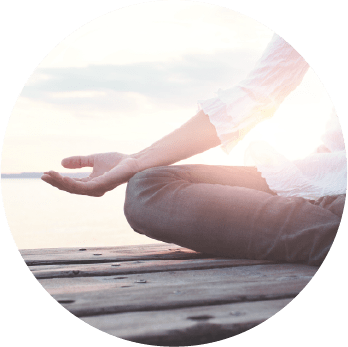 EMOTIONAL
Helps promote relaxation, and calm your nerves, lower your stress hormones, slow breathing, and rejuvenate your spirit.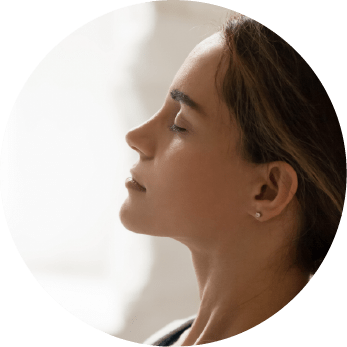 MENTAL
Renew your mind by increased brain serotonin and dopamine, which leads to greater overall happiness, and decreased anxiety and irritability.
What our clients are saying...
"Excellent therapists in a great place. I have been many times and go back at least monthly. Would recommend this place to anyone."

"I've tried several massage therapists and many massage studios over the last 10 years and I have never been able to settle with one. I finally discovered Elements and I will never go anywhere else."

"The staff is warm and friendly and knowledgeable. The 90 minute therapeutic massage I received from Stacy was the BEST massage I have ever had."

"After searching and trying out a couple of massage places over the past several years, I finally settled into a good place."

"The Elements location is really nice and peaceful and the massage therapists here really know how to cater to me whenever I book an appointment, no matter which therapist I see that day."
Membership Your Style
commit to feeling great without the commitment
a massage Every month
CARRY OVER WHAT YOU DON't USE
extra massages for less
month-to-month membership
share your membership
USE AT LOCATIONS NATIONWIDE
What You Can Expect
1

SCHEDULE YOUR MASSAGE

Communication about your needs begins when you call into schedule your massage so that we can match you with a massage therapist whose skill set best delivers on your personal preferences.

2

WHEN YOU ARRIVE

The Wellness Membership Advisor will discuss what you're hoping to get out of your massage session, areas that need to be worked on, and any questions you might have prior to starting - all in the privacy of your own room.

3

DURING YOUR MASSAGE

The Massage Therapist will conduct regular check-ins and pressure adjustments throughout your session to ensure you're getting the massage that's right for you.

4

AFTER YOUR MASSAGE

Based on your massage session, the Massage Therapist will provide a personalized recommendation for self-care and when you should come back.