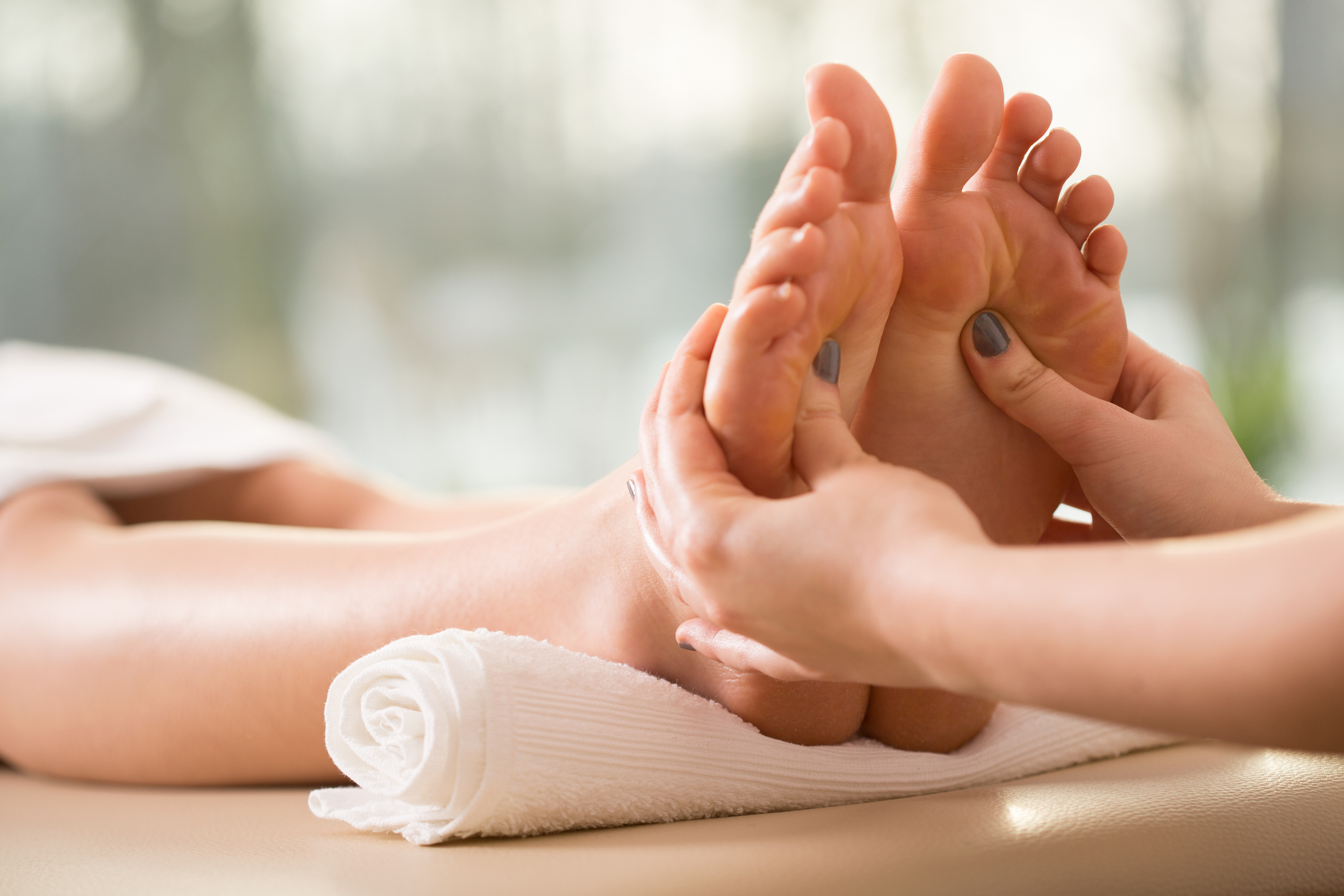 Your feet support you on the daily, isn't it about time that you give back a little TLC? As the main source of your body's support, one foot contains 26 bones, 7,000 nerve endings, and over 10 muscles. That's a lot of parts to neglect.
At Elements Goodyear, taking care of your feet can help you feel better. From spending the day running around, cramming your toes into uncomfortable (but most likely fashionable shoes) or just forgetting to deliver much needed attention to your hardworking feet, here are a few suggestions that can share the love:
Pamper - Need we say more? To prevent future foot problems and to take care of your feet properly a little pampering is in order. From booking a massage session to help work out tension and address your tired toes to hitting up the salon for a pedicure and R&R, taking a time out to pamper your feet can help reset, refresh, and rejuvenate your whole body.
Stretch - Besides massage, learning a few key foot stretches can help keep those critical muscles in the foot, ankle, and arch area limber and mobile. One of the best ways to really get into problem areas is to use a tennis or lacrosse ball and roll it along the arch of each foot while applying varying degrees of pressure (whatever feels best to you!).
Support - Lastly, a critical element to keeping healthy feet is to wear supportive shoes. Arch support is essential in maintaining the proper foot position. If you find yourself drawn to heels or flat shoes, be sure to consider adding in extra cushioning or support inserts to help. Your shoes should fit comfortably without squeezing your toes or cramming the foot together.
As part of your body that most often goes unnoticed in regards to hard work, taking the time to treat feet right can do wonders to help your whole body feel better!