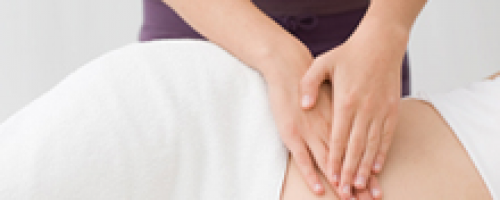 Benefits of Pregnancy Massage
Nancy Vincent Jun 22, 2014
Pregnancy Massage is gentle and focuses on the special needs of the mother. It can relieve the discomforts associated with pregnancy and increase the mother's awareness of her areas of tension. As a woman's body changes with the growth of her baby, her center of gravity shifts forward, causing musculoskeletal adjustments in her posture and the way she walks. Low back and pelvic pain are but two of the effects of these changes and can be greatly diminished. Massage enhances the relaxation response and prepares the mother for the birth experience, where she will need to know how to relax deeply. If Moms receive nurturing and support during pregnancy through massage they have fewer complications during labor, and their infants have less postnatal complications.
Pregnancy massage helps relieve nausea. It also relieves minor swelling by aiding venous return. It aids in postural alignment and eases stress and tension in the lower back and hips. Massage increases circulation and the flow of nutrients to the placenta. It gives relief to joint discomfort. It opens the chest for deeper breathing and teaches awareness of body tension patterns. Often women remark on how much better they sleep and a general improvement in their overall sense of well being after receiving pregnancy massage.
Share your thoughts, leave a comment!
Comments (0)