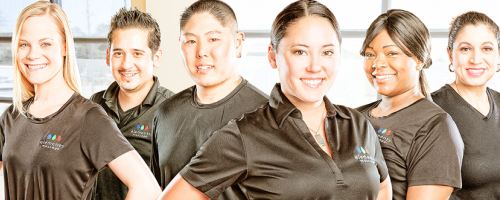 Why I love being a Massage Therapist…
Scott F., LMT Aug 20, 2015
Why I love being a Massage Therapist…
by Scott Fry
If there is one word that can summarize why I love being a Licensed Massage Therapist (LMT), it would be SCIENCE . Wait...what? Science? Isn't massage, bodywork, cosmic rays, reiki, and crystal energy all one in the same?

Yes; massage is part of the complementary and alternative medicine (CAM) realm functioning outside of mainstream, Western medicine alongside acupuncture, reiki, yoga, naturopathy, supplements, etc. The National Center for Complementary and Integrative Health (NCCIH) recognized five main categories of complementary and alternative medicine:
1. MindBody Medicine ex: mediation or art therapy
2. Whole Medical Systems ex: Chinese medicine or naturopathy
3. Manipulative and Bodybased
Practices ex: massage, chiropractic, or osteopathy
4. Energy Medicine ex: reiki or magnet therapy
5. Biologically Based Practices ex: dietary supplement or herbs1
Recently, NCCIH changed it's recognized categories down from five to two, natural products and mind & body practices, as many CAM approaches integrate multiple practices. NCCIH is fascinating as its mission "to define, through rigorous scientific investigation, the usefulness and safety of complementary and integrative health interventions and their roles in improving health and health care"2 and provide information. See science is happening! Research is expensive and most of research money goes into areas of profit or big money areas. The Massage Therapy Foundation, The International Journal of Therapeutic Massage and Bodywork, and
other organizations are working hard to provide more scientific evidence of what massage, specifically, can do for people.

The body is a fascinating thing and we are still finding out how little we know. Fascia, the impact of touch upon the body, biotensgrity are all new frontiers of biology that directly deal with massage and we are learning more every day! This is why I love being an LMT. We are on the forefront of science and get to see the amazing results of massage with each client every day. There is no greater feeling than that!
Share your thoughts, leave a comment!
Comments (0)