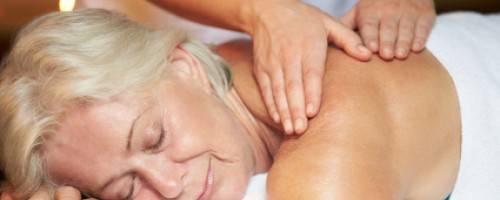 Sleep and Aging
Elements Massage Chandler Village Aug 28, 2014
As we age, our bodies go through a number of natural changes. For instance, hormone levels often drop or readjust as we grow older. Growth hormones and melatonin levels typically fall as we age, and in turn, this has an effect on our sleeping habits. The decreased amount of these hormones is partially why we tend to want to go to bed earlier and wake up earlier as older adults than as teenagers or young adults. It also has the effect of a shallower, fragmented sleep during the night. This is a very normal, very natural change in sleeping pattern. However, many adults experience chronic sleep loss, and extreme version of the lighter, more disjointed sleep that comes with aging. Having difficulty falling asleep and constantly waking up are not normal parts of the aging process, and these sleeping problems may have very serious consequences for your health.
Studies have shown that chronic sleep loss may speed the onset or increase the severity of age-related conditions like Type 2 Diabetes, high blood pressure, and memory loss. In fact, just one week of sleep deprivation can significantly alter an your hormone levels and body's ability to metabolize carbohydrates. These problems can be exacerbated by any depression or anxiety you may be experiencing as well. A couple of simple changes such as maintaining a consistent sleep schedule, exercising regularly, and avoiding caffeine later in the day can help improve sleep quality. However, regular massage therapy can be an incredibly beneficial addition to any lifestyle, especially if getting enough sleep is important to you. Therapeutic massage can reduce anxiety, boost mood, help balance hormones, and simply provide relaxation that can help make regular, restorative sleep easier to obtain on a nightly basis. Call and make an appointment with Elements Massage Chandler Village to see the improvements in your sleep cycle 480-917-4880!
Share your thoughts, leave a comment!
Comments (0)