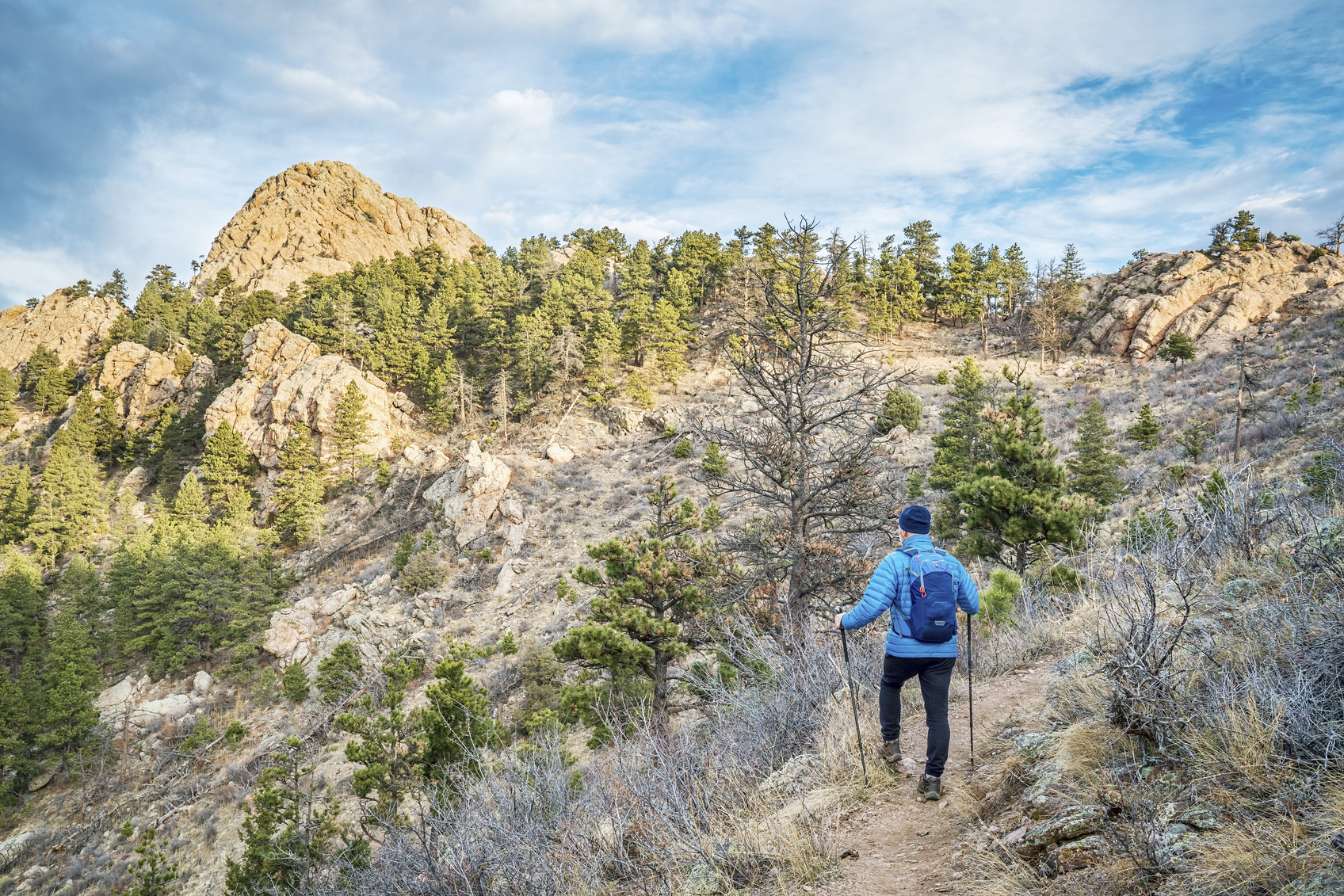 After a wet and rainy winter season Spring has finally arrived in Arizona, and with it, a lush and green desert brimming with wild flowers. This has many of our residents flocking to our abundant hiking trails looking for adventure, exercise, and fresh air. Native hikers know how important it is to stay properly hydrated before, during and after hikes, and to carry plenty of water, electrolyte-rich snacks, and sun protection with them on the trails. But one thing I find that many hikers forget to do, or simply do not know they should do, is to include massage as part of their hiking preparation and conditioning training. Whether you are a nature walker, an adventure seeker who enjoys strenuous day hikes, or even if you are a weekend backpacker, massage therapy can benefit you in multiple ways.
Massage therapy is a form of passive exercise that may help improve circulation and lymph flow, decrease stress, improve relaxation, and help with muscle fatigue and soreness after physical activity, including hiking. Massage therapy may help to prevent injury while out on the trail by improving muscle tone, decreasing inflammation, increasing range of motion, and bringing full body awareness to their mind.
As a regular hiker myself and a licensed massage therapist for going on 11 years, I have found that hikers benefit the most from a full body 90 minute massage every 2-4 weeks depending on their frequency of activity and difficulty of their hikes. It is important to address the entire body because while we often thinking of hiking as an activity that mostly affects our legs and feet, it truly is a full body sport. The neck and shoulders and back can become stiff, tense and sore from shouldering the weight of hiking packs loaded down with water and other supplies. Lower legs and thighs become fatigued from elevation gains or long distance hikes and that is nothing compared the burden our feet must endure to carry us along the trail while weighed down by our body and our gear. I also find that hikers typically have hypertonic IT Bands, quads and hamstrings that can benefit from massage that incorporates stretching and other sports massage techniques. My own personal style of massage integrates Swedish massage strokes that help relax clients on the table, with deep tissue techniques to break up tight muscle bands and adhesions, and also adds sports massage elements to improve muscle tone, range of motion and prevent injury. For extra benefit after a strenuous hike or long backpacking trip I recommend adding hot stones to your massage session to help further enhance these benefits.
This hiking season, don't wait until it's too late. Schedule a massage by calling Elements Massage Cave Creek today and let us keep you safe, healthy and happy out on those trails!