Emotional wellness involves many things. As we have been celebrating National Emotional Wellness month at Elements Massage in Chandler Village, we wanted to take a moment to discuss the factors that contribute to overall emotional wellness and why it's important for you to know what you can do to nurture yourself!
The ability to have a positive attitude, a strong sense of self (and confidence in self), the ability to examine, explore, and reflect upon your own decision making processes, as well as objectively and subjectively view your own actions and emotions, are all major parts that make up your emotional wellness level. By adopting habits that foster mental and emotional health, you can foster personal wellness and build your mind/body connection.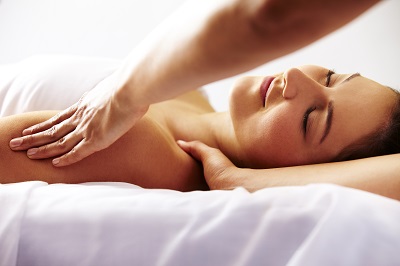 Here are four tips to build healthy habits:
1. Set achievable goals
Setting goals and planning steps towards achieving these goals can help develop self-confidence and contribute to the feeling of productivity and accomplishment. It's important to set goals that are attainable instead of setting goals that are too high or unrealistic.
2. Create a positive environment
From your home life to your workplace, being around a positive and supportive environment can go a long way towards making you feel a sense of belonging and happiness. Negative and toxic individuals can bring you down and mire you in their negativity. Instead, focus on building relationships with people that want you to succeed and who likewise gain momentum from your support.
3. Take responsibility for you
This involves gaining a certain degree of self-knowledge and acceptance. When building emotional wellness, try and evaluate how you react to different situations to understand yourself more. Reflect upon behavioral patterns and how you respond to a range of emotions. Lastly, take responsibility for your own actions and always explore how you can grow.
4. Be good to yourself
We all have that harsh inner critic that promotes self-defeat. When it comes to emotional wellness, learn how you can be kind and understanding of both others and yourself. Being able to forgive, release resentments, and have realistic expectations of both yourself and others can make you feel more connected and at peace with the world.
The ability to talk about your thoughts and emotions with friends or family can help you establish and sustain a happy relationship with yourself. This month, we encourage all of our readers to incorporate the handy tips above into their lives to help increase emotional wellness!
Elements Massage Chandler Village 480.917.4880