Pick up Referral Cards when you check out!
Refer friends and family to Elements
Sun Prairie, get $10 added to your account!
Any new client that you send to Elements will get the Introductory Rate on their first massage! If your referral becomes an Elements Wellness Program Member, you will automatically get a FREE 1-hour massage gift card to give to a friend or family member.
Just tell them to tell us you referred them when they book an appointment. Ask for Referral Rewards cards at the Front Desk. You may take a bunch, give them to your referrals to redeem at our Studio. When they hand us the card, or mention your name when booking, the $10 will be added. It's that easy!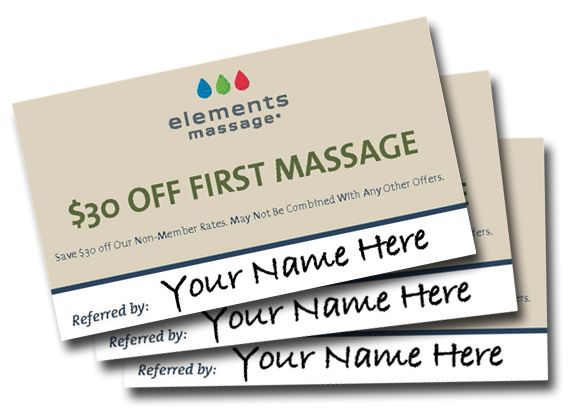 Have any questions?
Ask us questions in the comments section, download a printable sheet of Referral Cards you can use.