Help change lives - join our Elements Team!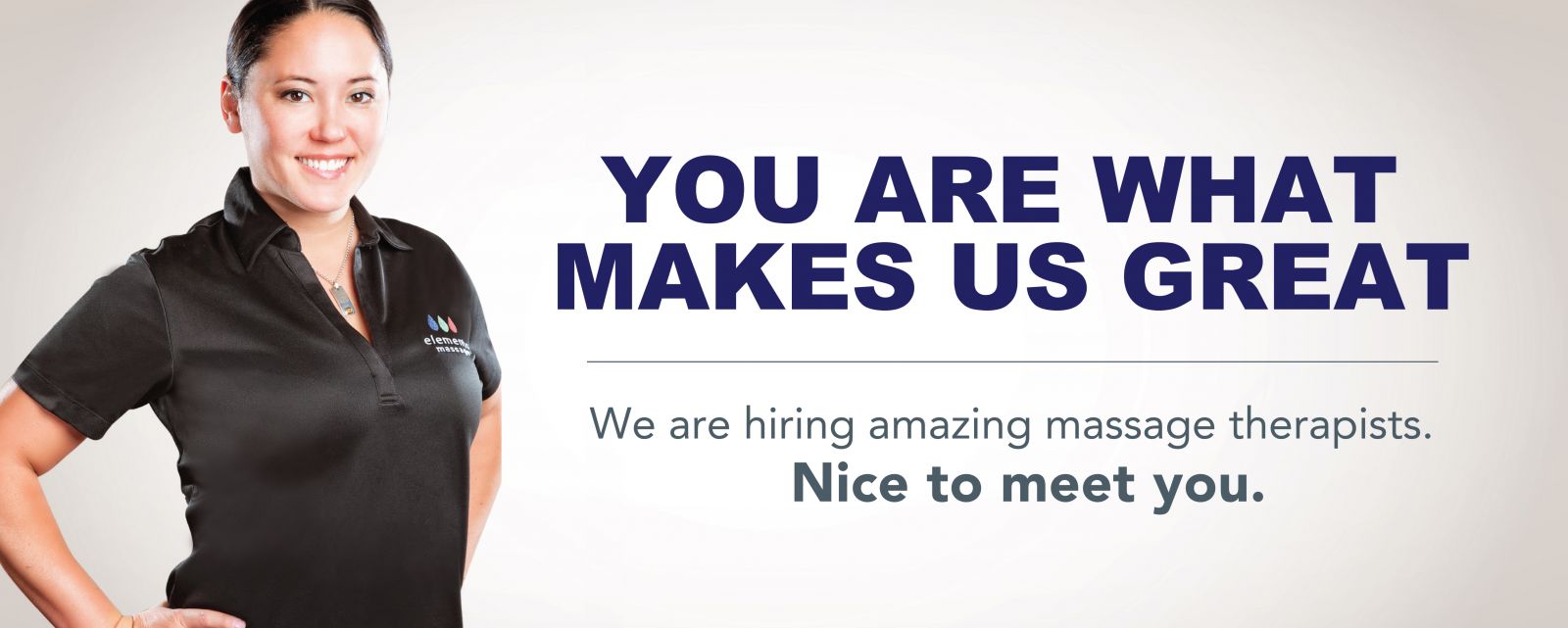 Licensed Massage Therapist positions now open - $500 signing bonus!
Elements Massage of Sun Prairie needs your healing hands! We offer flexible schedules, free massage and LOTS of clients. We'll take the hassle out of massage therapy by providing all laundry, supplies, scheduling and marketing. All we require of you is professionalism, your massage therapy expertise and positive energy.

Some of our benefits:
• All marketing and client scheduling taken care of for you
• Linens and all supplies provided – no laundry to do
• Professional, hydraulic tables with easy height adjustment
• No product sales or quotas – concentrate on nothing but massage
• Reimbursement for liability insurance
• $300 annual reimbursement for continuing education
• Discounted CEU credits
• 401k eligibility
• AFLAC insurance access
• Discounted Chiropractic care and Anytime Fitness memberships

Position Requirements:
• Up to date liability insurance and state of WI massage therapy license
• Great attitude, professionalism and reliability
• Desire to use your special skills to provide customized massage and help clients heal
For more information about Elements Massage, please visit http://elementsmassage.com/sun-prairie/careers

We will provide everything you need to be successful:
• Linens, towels, hot stones, oil, tables, blankets, pillows
• A safe, warm, professional environment in which to work
• Marketing for new customers
• Administrative support
• And a continuous stream of new and returning clients
Minimum requirement is 3 shifts per week, at least one of those shifts evening and one weekend shift. Average shift length is 4 to 6 hours with the possibility of completing 3 to 6 massages in one day. We provide breaks as required by law and in accordance with Elements Policies depending on shift length. Must be available to work one evening shift and either a Saturday or Sunday.
Elements is a smoke free work environment.