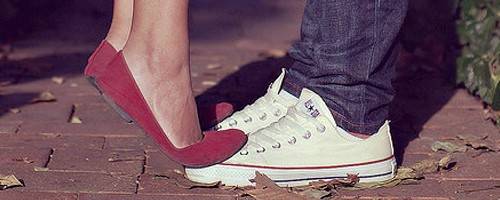 Can massage therapy make you taller?
Mark Sullivan, Licensed Massage Therapist, MLD, BCTMB May 13, 2015
How tall are you? How tall would you like to be? How tall do you tell other people you are? Most of us given the opportunity will exaggerate our height in answering them in conversations. Numerous studies have concluded valid social reasons, but that is a subject for another field of stud. But in the world of massage therapy, there is validated research that indicates that massage therapy can influence your height. Many client already subjectively report that they feel taller after a massage therapy system, but a specific body area in the low back alone has been shown to influence height more than any other. That area includes the large muscle called the psoas.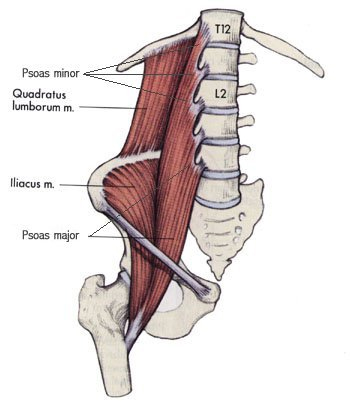 The psoas muscle is a thick muscle located deep in the abdomen that connects the lumbar spine and the vertebra disks to the femur (thigh). It is responsible for holding us upright, allowing us to lift our legs in order to walk or run, or perform abdominal exercises. It also provides support for moving the legs or the trunk. A healthily functioning psoas also stabilizes the spine and provides support through the trunk, forming a shelf for the vital organs in the abdominal core. If the psoas is put into a situation to constantly contract due to stress or tension, the muscle eventually begins to shorten leading to a host of painful conditions including low back pain, sacroiliac pain, sciatica, and disc pathologies.
Small groups of individuals were studied and the results were published at the 2009 Precision Neuromuscular Research Symposium (NMT Midwest, Champagne IL). These individuals were of varied ages, gender, height and levels of physical conditioning. Each individual participated for only one session. The height of each individual was initially measured, then specific manual techniques were applied that targeted the psoas muscle for two or three minutes. The individual's height was then re-measured. Every individual experienced an increase in height. The largest increase was almost an inch (7/8th) and the averages of all individuals were between ¼ and 1/2 inch. These increase were only after one session, so it possible to conclude that further increases are possible if the sessions continued.
So if you are a client concerned about your height, or have one of the above mentioned conditions, massage therapy could be another option to consider.
Share your thoughts, leave a comment!
Comments (3)
Ted Smith on Jun 22, 2015
In my opinion, it seems that massage therapy wouldn't make you taller. Notice that the article say's that the people who underwent massage therapy felt taller afterwards. It didn't say they were taller. Massage therapy is only for helping those with physical elements that are detrimental to them. However, I could be wrong. It would be interesting to see more studies on this subject.
http://www.tslphysio.ca/services/massage-therapy/introduction.aspx
massage asheville nc on Aug 23, 2015
Unity Healing Arts Massage Therapy in Asheville, NC helps people feel better and heal holistically providing therapeutic benefits for Mind,Body and Soul! Unity Healing Arts specializes in therapeutic massage treatments to encourage optimal well being of body, mind, and spirit. Featuring highly trained massage therapists and unique, individually customized massages to meet your needs at an affordable price.
http://www.unityhealingarts.com/
Paige Smith on Sep 01, 2015
Being short myself, it is exciting to find that massage therapy could make you taller. I think chiropractors and other back specialists can also help out with that. What a neat benefit.