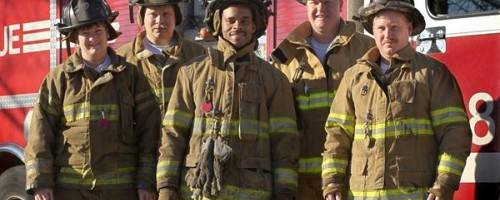 Firefighter and Police Officer Appreciation Day – July 1, 2013
Elements Therapeutic Massage Jun 14, 2013
On Monday, July 1st, Elements Colorado Springs will be offering free 55 minute massages to firefighters and police officers. It is our way of saying thank you to the brave men and women who risk their lives to protect our communities from the Black Forest Fire and other fires burning across the state. To book your July 1st appointment, please call 719-596-6610 by June 30th and let us know you are a firefighter or police officer. (Valid ID required at time of checkout). We will do our best to accommodate everyone but this offer may be subject to availability. From the bottom of our hearts, thank you for all that you do!
Share your thoughts, leave a comment!
Comments (0)
The Elements Way.®
Therapeutic, handcrafted, and personalized massage.
Our Studio Location
Elements MassageSprings Ranch
3703 Bloomington Street
Colorado Springs, CO 80922
p. (719) 596-6610
View Map Favorite
Hours of Operation
Mon - Sun 9am - 9pm

Featured Downloads