Earlier this year, we had the rare opportunity to meet a member of the Maasai tribe, "Cici Ole Tipanko' and welcome her to our studio. She is the Maasai Chief's wife from Ngong Hills, Kenya. From the moment she stepped into our studio she expressed how different both of our worlds and societies are today.
Everyone here at Elements Massage Riverdale were so happy to have been able to give her a moment of peace and relaxation.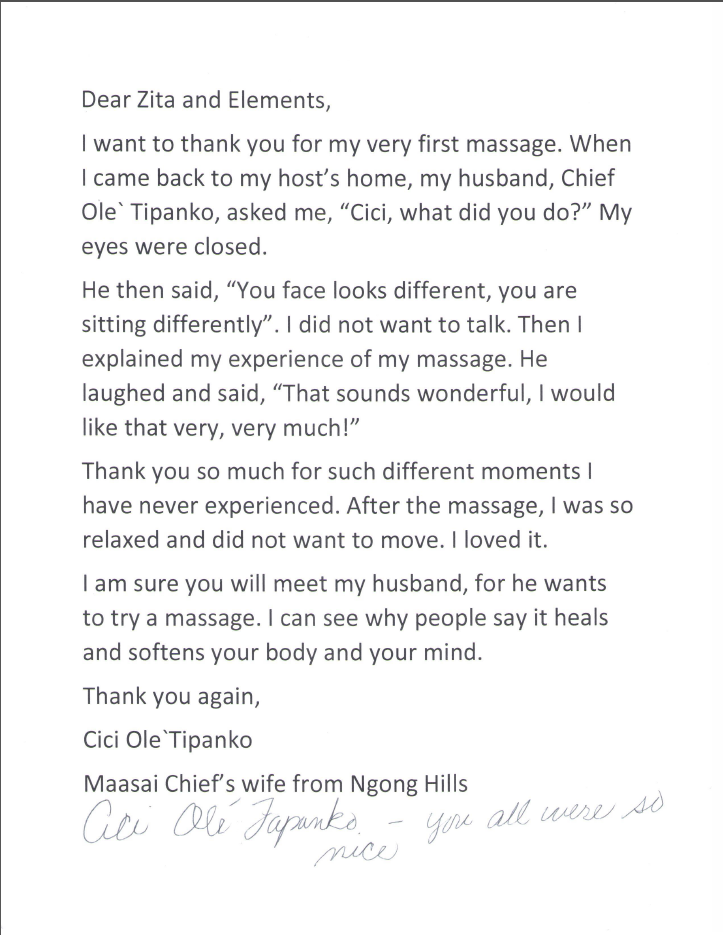 Chief Tipanko (Cici's husband) is a representative for MAGSA (a Maasai Good Salvage outreach organization) that seeks to encourage education, preserve tribal cultural values, end harmful practices, present disease, and establish ongoing clean water sources and community sanitation.
If you would like to learn more about MAGSA and the Maasai, please visit www.magsaoutreach.org.
Maasai History:
The Maasai are a traditionally nomadic group who live in the south of Kenya and the north of Tanzania. Due to their distinctive customs and dress, as well as their proximity to many game parks of East Africa, they are among the most well-known African ethnic groups.
The tribe lives in Kenya and Tanzania along the Great Rift Valley. They occupy a land area of 160,000 square kilometers with a population of half a million people. Livestock such as cattle, goats and sheep are the primary source of income for the Maasai. Livetock serves as a social utility and plays an important role in the Maasai economy. Livestock are traded for other livestock, cash or livestock products such as milk and siege. Individuals, families, and clans establish close ties through the provision or exchange of cattle.
The Maasai used to live under a communal land management system. The movement of livestock being based on seasonal rotation. This communal land management system allowed them to utilize resources in a sustainable manner. Each section managed its own territory. Under normal conditions, reserve pastures were fallowed and guarded by the warriors. However, if the dry season became especially harsh, section boundaries were ignored and people grazed animals throughout the land until the rainy season arrived. According to Maasai traditional land agreement, no one should be denied access to natural resources such as water and land.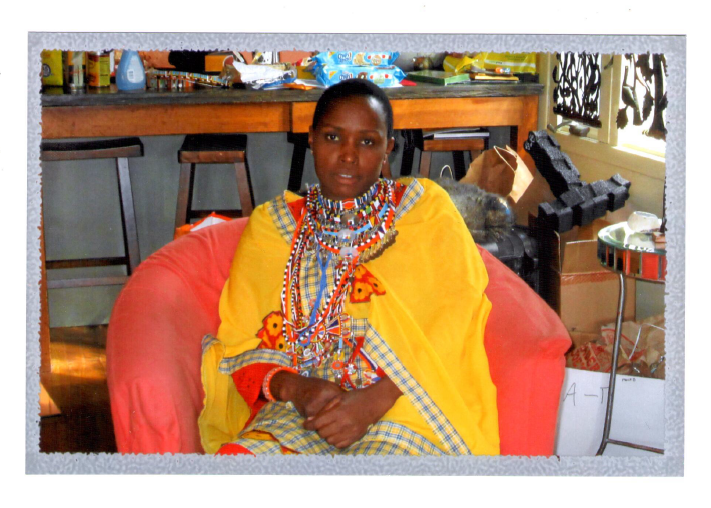 A huge thank you to Donna Solomon for making this happen