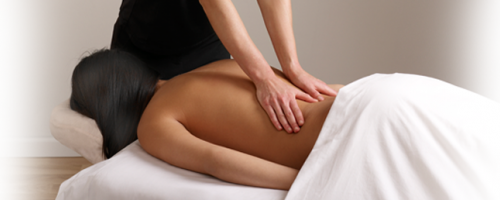 October is Massage Therapy Month at Elements Massage Peoria!
Elements Massage Peoria Oct 8, 2013
Typically only celebrated in the final week of October as Massage Therapy Awareness Week, Elements Massage is devoting the entire month to this immensely beneficial health treatment. Take advantage of this education campaign! Call and book an appointment with Elements Therapeutic Massage Peoria and ask about the new client special. There are many different types of massage and massage techniques that therapists have at their disposal, but one of the most popular is referred to as the Swedish massage.
A Swedish massage uses five different types of strokes, all aimed at reducing pain and stiffness, even helping individuals with arthritis over the course of eight weeks. The five strokes focus on sliding, kneading, tapping rhythmically, cross fiber stimulation, and vibrations/shaking. These techniques, when used together, are incredibly effective at relaxing the entire body. In fact, a Swedish massage is the most popular form of massage therapy, and it is typically what someone will imagine when they think about therapeutic massage. Not only is it relaxing, but also it increases blood flow, decreases toxins, increases flexibility, and reduces joint stiffness. It is an incredibly beneficial therapeutic technique, which may be why it's as popular as it is! Book an appointment and see what all of the fuss is about during Massage Therapy Month at Elements Massage Peoria - (623) 399-4400
Share your thoughts, leave a comment!
Comments (0)