Roche and Elements Massage Nutley partner for Employee Discounts!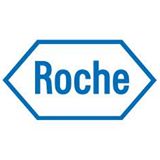 Roche Employees receive 10% off!!
Call the studio now to book your appointment, complete the information and someone will contact you, or click here to book online. Show your Roche ID when checking in to verify eligibility.
Discount applicable to all services except for already discounted introductory rates.
(973) 542-8449
* By giving us your e-mail address you are signing up for our mailing list. Your privacy is important to us: Elements will not sell, give, or rent your personal information to anyone. To unsubscribe from our e-mail communications, or to receive less or more information, you can select a link at the bottom of every e-mail.