Prenatal Massage Packages Discounted 35%!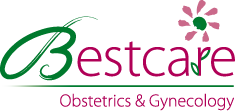 Mention that you are a patient of Dr. Straker and receive a prenatal massage package of 5 - 1 hour sessions for $325 (a $495 value).
Call the studio now to book your appointment, complete the information and someone will contact you, or click here to book online.
Like us on Facebook to receive a free Aromatherapy. Request for Aromatherapy can be made on day of appointment. Please arrive 10 minutes prior to your appointment time.
(973) 542-8449
* By giving us your e-mail address you are signing up for our mailing list. Your privacy is important to us: Elements will not sell, give, or rent your personal information to anyone. To unsubscribe from our e-mail communications, or to receive less or more information, you can select a link at the bottom of every e-mail.