Sharon
Level 3
Availability: Friday & Sunday
Specialties:
Myofasical Release
Injury Treatment
Neuro-fascial Techniques
Prenatal Certified
Post-partum Certified
Swedish
Gentle Deep Tissue
Reiki Master
Summary:
"Years of being on the receiving end of bodywork led me to pursue a career in massage. I was inspired, firsthand, by the way that massage helped me recover from car accidents, pregnancy and the stress of daily life. I begin each session with curiosity and a willingness to learn what will be the best approach for that moment in time. I use deep tissue, along with subtle energetic techniques, to relieve pain and restore function. My work has been described as nurturing and specific, with the overall intent is to restore balance to the body and allow for healing on all levels."
Massage Schools:
Brenneke School of Massage Professional Licensing Program 2004
Most Experience Treating:
Whiplash
Car Accidents
Headaches
Migraines
Pregnancy
Rotator Cuff Injuries
Shoulder Injuries
Anxiety
Success Stories:
"I client came to me on complaining of headaches. She was new to massage and was skeptical that massage would be able to help her headaches go away. After her first session, she noticed that her headache had decreased in intensity but was still present. After two more sessions, she went from daily headaches to only once a week, always towards the end of the day at work. Massage helped her regain the range of motion in her neck and loosened tight muscles that were causing the headaches. Eventually, she was able to come in once a month for maintenance, or when she felt her neck getting tight and was overall headache free."
What makes your massages unique?
"My massage is unique because it combines specific treatment work with integrated energetic techniques. I take a whole body approach and try, first and foremost, to soothe the nervous system and allow for deep relaxation."
What Continued Education courses interest you?
Craniosacral Therapy
Structural Integration
Somatic Experiencing / Trauma Work
Visceral Manipulation
What Continued Education courses have you completed?
Orthopedic Massage Upper Body
Neuro-Fascial Release
Pregnancy Certification
Reiki Master Teacher
Intro to CranialSacral
Beginning Shiatsu
Soaring Crane Chi Gung
Advanced Deep Tissue
NW Healing Studio Energy Training Program
What do you most appreciate when receiving massage?
"I get the most from a session when the therapist is focused and paying attention to how my body is responding. I especially love slow, considered work that does not feel rushed or hurried."
What keeps you passionate about massage therapy?
"I love it that massage can help people in so many ways and on such a fundamental level. Stress is the leading cause of illness in the United States and it feels good knowing that I can help people lighten the load by letting go of some of their stress, even if just for an hour."
Sharon Garrity, LMP, MA00020030
(206) 632-8300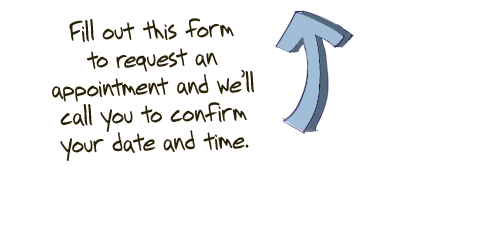 * By giving us your e-mail address you are signing up for our mailing list. Your privacy is important to us: Elements will not sell, give, or rent your personal information to anyone. To unsubscribe from our e-mail communications, or to receive less or more information, you can select a link at the bottom of every e-mail.