Kayla
Level 3
Availability: Sunday, Wednesday, Friday & Saturday
Specialties:
Neuromuscular therapy
Clinical integration & structural work
Swedish massage
Myofascial release
Trigger point therapy
Deep tissue
Prenatal
Summary:
"As a practicing Buddhist, humanitarian, and massage therapist, my goal in life is to orient myself and others to a path of health and happiness. Nothing brings me more joy than to apply the deep understanding I have of anatomy and its functions to the holistic betterment of my community. By applying an integrative approach of both clinical and relaxation-style massage, I hope to accommodate the immediate needs of my client while instilling a progressive treatment plan that will ensure an expectation-surpassing experience!"
Massage School:
Cortiva Institute of Seattle, 1000 hour program. Graduated 2012.
Most Experience Treating:
Trigger points

Chronic headaches

Decreased movement & range of motion
Geriatric
Scar tissue
Deviated or injured vertebra
Success Stories:
"I had a client come to me who was experiencing severe and spontaneous tremors throughout his body, which caused him incredible fatigue and muscle soreness. I told him I would do my best to interact with his nervous system on a level that could possibly bring him ease. I had asked what caused this to occur and he assured me that he and multiple doctors had inquired to no avail. So with little knowledge of his affliction I began doing regular neuromuscular work on his neck, based off of the observation that it would calm these tremors slightly. One day after a few weeks of this pattern, I worked a bit deeper and found a trigger point in his neck. I worked on it and his tremors stopped completely! He came back after two weeks and said that they had virtually vanished."
What makes your massages unique?
"The body works as the universe does: it requires balance and time for healing. I do my best to make every session feel like years of overdue transformation. I teach my clients new and interesting ways to gain full benefit of their experience, not only in a massage, but with at-home self-care."
What Continued Education courses interest you?
Lomi Lomi
More clinical & structural
Deep myofascial release
Craniosacral
Reiki
Sound healing
What do you most appreciate when receiving massage?
"I appreciate a well-balanced, full body massage that focuses on the needs I express to the therapist at that time. I also appreciate a therapist who has a friendly holistic approach to their style and skill set."
What keeps you passionate about massage therapy?
"I struggled with chronic pain and an overactive mind for a majority of my life. Going to massage school was truly an experience based around learning self-care and care for others. Seeing the boundless positive change that comes from the mindfulness and compassion that embodies self-care is what drives my passion. I strive to provide this care to every client I see and give them an outlook they can hold in their heart that can apply to life as well as the massage's moment of relaxation."
Kayla Wohlers, LMT, MA60457463
(206) 632-8300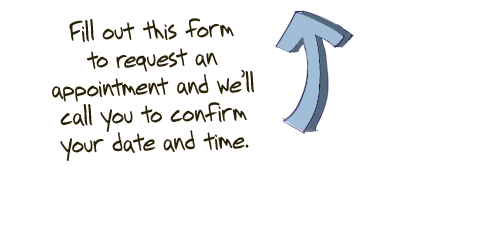 * By giving us your e-mail address you are signing up for our mailing list. Your privacy is important to us: Elements will not sell, give, or rent your personal information to anyone. To unsubscribe from our e-mail communications, or to receive less or more information, you can select a link at the bottom of every e-mail.