Carrie
Level 3+
Availability: Sunday, Monday, & Thursday
Specialties:
Swedish massage
Deep tissue massage
Trigger point
Sports (muscle-specific work)
Hot stone massage
Summary:
"I really enjoy working in a career where I actually help people feel better and improve their well-being. In some way I feel like I am making the world a happier and better place one massage at a time. When I am stressed I like to get a massage. It really helps me look at the world differently."
Massage School:
Bellevue Massage School, 540+ hours program. Graduated in 2008.
Most Experience Treating:
Whole back
Glutes and hips
Neck and shoulders
Success Stories:
"It makes me feel good when someone tells me that they were finally able to turn their head without pain, or sleep after the massage. or that they were just able to make it through their week because they didn't feel as stressed after having a massage with me."
What makes your massages unique?
"The type of massage I like to give is a deep/flowing mix of treatment and relaxation. I want my clients to feel good not only on the table, but also have lasting effects. I also listen to their needs and do my best to relieve their tension and or pain in those areas. I will generally ask them before I move on to another area if it feels like I have spent enough time on their problem area."
What Continued Education courses interest you?
Advanced cupping
Aquatic Bodywork such as Watsu & Water Dance
Reflexology
Lomi Lomi
Animal Massage
Pregnancy massage
Deep tissue courses
Completed Continued Education courses:
Most of Brian Utting's Deep Tissue classes such as Deep Tissue Techniques for the Back and Paraspinals, Gutes/Hips, Iliopsoas, Diaphragm, QL, Legs, Posterior, & Lateral and Anterior Neck.
Other classes taken by Brian Utting: Bindegeweb, Communication, Somatic & Autonomic Nervous System.
Massage Cupping
Practical Pathology
Barefoot Fusion
Intro to Watsu/Water Dance
What do you most appreciate when receiving massage?
"I like to receive the same type of massage as I feel I give. I like the massage to be slow, deep and flowing with a mix of good treatment techniques, which makes me feel relaxed. My body responds the best to slow-deep pressure. I need to be able to take deep breaths, which encourages my body to let go of the tension."
What keeps you passionate about massage therapy?
"There are many reasons what keep me passionate about massage therapy! There is always more to learn. My clients help me stay passionate about massage. They are very appreciative that I am able to help them feel better. I enjoy seeing their faces after the massage, so relaxed and relieved. It is very rewarding."
Carrie Picard, LMT, MA60106765
(206) 632-8300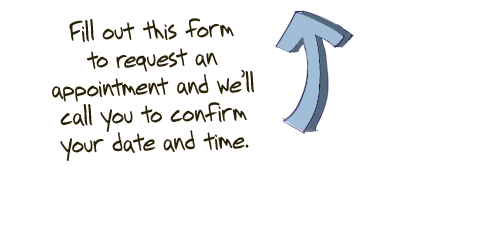 * By giving us your e-mail address you are signing up for our mailing list. Your privacy is important to us: Elements will not sell, give, or rent your personal information to anyone. To unsubscribe from our e-mail communications, or to receive less or more information, you can select a link at the bottom of every e-mail.