Alli
Level 3
Availability: Saturday, Sunday, Monday, Tuesday & Wednesday
Specialties:
Acupressure
Trigger Point Therapy
Myofascial Release
Hot Stones
Gua Sha
Tuina
Summary:
"I have been trained in a modality called Tui Na. Tui Na is a Chinese style of massage that uses acupressure and massage techniques to promote circulation of blood and energy in the body to reduce pain and increase movement. I love massage therapy and I am excited to use my skills to help my clients take back their mobility and health so that they can live their lives to the fullest. I am continually learning new skills to add to my toolbox so that I can be a better massage therapist. I strive to be the best in all things I do, and I make sure to communicate with my clients to make sure that their needs are met during their massage. I want to make sure that when my client gets off the massage table, they get the results they are looking for."
Massage School:
Bellevue Massage School– Graduated September 2016.
Most Experience Treating:
Post-surgery back pain
Feet
Hands
Chronic Back Pain
Frozen Shoulder
Sciatica
Acute Sports Injuries
Chronic Injuries
Geriatric Clients
Success Stories:
"I had one client that I started treating shortly after I finished school. She had back surgery on her lower back 6 months prior and was suffering from back, hip, and knee pain. At first, I saw her twice a week for two months, and then weekly for the months following. She has been able to return to life as it was before the surgery. Her pain is gone, and now she only sees me as needed. It is so great to hear the stories of what she is able to do with her family, specifically her 13 grandchildren. She has her mobility back and no longer uses a cane or walker. She has also returned her disability parking pass and hasn't needed it since. I am excited to hear about what she does next."
What makes your massages unique?
"I think the thing that makes my massage style unique is that I have no preset routine. I change each massage I give based on my clients' needs. I have never given the same massage twice."
What Continued Education courses interest you?
Pregnancy
Shiatsu
Thai Massage
Lymphatic Drainage
Craniosacral Therapy
What Continued Education courses have you completed?
Reflexology- November 2016
What do you most appreciate when receiving massage?
"I appreciate when the massage therapist listens to my requests and pays attention to what I asked them to pay attention to. Communication is essential to the client-therapist relationship."
What keeps you passionate about massage therapy?
"What keeps me passionate about massage therapy is seeing the fruits of my labor, so to speak. I am so happy and excited every time a client gets off the table and they no longer experience pain or stiffness in their back, knees, shoulders, hips, or other areas of their body. I joined this profession to help people get their health and mobility back, and I am overjoyed when it actually happens."
Allison Sjoberg, LMT MA60708475
(206) 632-8300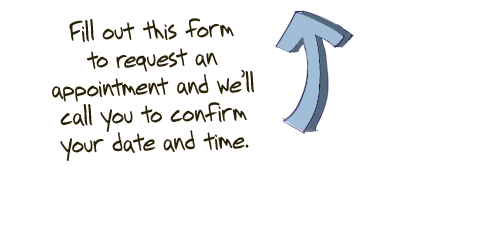 * By giving us your e-mail address you are signing up for our mailing list. Your privacy is important to us: Elements will not sell, give, or rent your personal information to anyone. To unsubscribe from our e-mail communications, or to receive less or more information, you can select a link at the bottom of every e-mail.