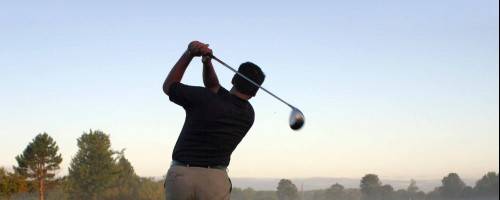 Massage will help your Golf Game
Jun 25, 2013
Golf Massage Therapy – Using Massage To Improve Your Golf Swing
Golfers are learning they don't need to be a Tiger Woods to benefit from massage therapy…
Regardless of your age, the mechanics of the golf swing can play havoc with your body. While most golfers complain of lower back pain, almost every major muscle group and joint in the body is put under stress during a normal golf swing. If one area or joint is injured or stressed, it affects your ability to deliver a consistent swing, as the other parts of the body try to compensate to protect the injury.
That's where massage therapy comes in. Heavily exercised muscles may also lose their capacity to relax, causing chronically tight (hypertonic) muscles, and loss of flexibility. Lack of flexibility is often linked to musclesoreness, and predisposes you to injuries, especially pulls and tears. Blood flow through tight muscles is poor (Ischemia), which also causes pain. It's important to know that not only can massage help your golf game, it can boost overall health and wellness. Massage is also a great way to lower stress and can even help lower blood pressure.
Golfer's Stress points
Lower Back
Wrist
Elbow
Shoulder
Knee
Neck
Hips
Ankle
Foot
Common Causes of Injuries in amateur golf
Too much play or
Poor swing mechanics
Hitting the ground
Over swinging
Too little warming up
Twisting during the swing
Grip or swing change
Falling
Bending over the putt
Cart caused injury
Share your thoughts, leave a comment!
Comments (0)