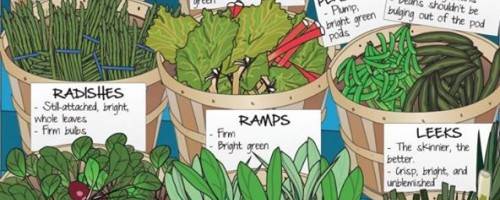 Spring's Best
May 22, 2014
While amazing, bright flavors (and colors) are an obvious reason to embrace the spring season, eating fresh spring produce is good for plenty more reasons.

Here are some of the best picks for spring, how to use 'em, and what to look for when digging through the produce aisle.
Share your thoughts, leave a comment!
Comments (0)