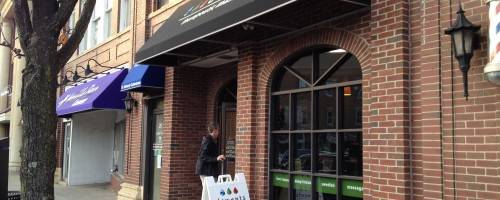 Congratulations in Cranford!
Claire Dec 5, 2012
We would like to offer congratulations to the Mandels on the opening of their Elements studio in Cranford last week! Yesterday we visited them and were treated to a tour of the 1,950 square foot space, beautifully decorated and featuring rooms named after things from nature like "Mountain", "Star", and "Fire". Centrally located at 18 North Ave. West, their studio also offers hot stone, prenatal, and other therapeutic modalities, and is sure to be a welcome addition to downtown Cranford. Find them online here and like their Facebook page here. Congratulations!
Share your thoughts, leave a comment!
Comments (0)