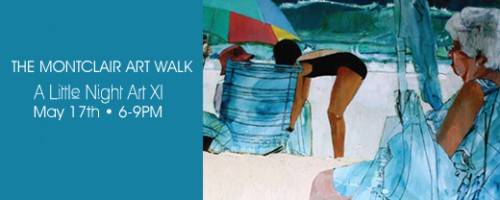 Come Join Us This Friday Night From 6-9pm for the Montclair Art Walk! "A Little Night Art."
Katie May 14, 2013
On Friday, May 17th the Montclair Center presents " A Little Night Art XI " an evening of art, wine and cheese on a self-guided tour of twenty-six venues from 6pm-9pm! The art walk will feature tours of MAM's current exhibits and original contemporary art in multiple venues around Montclair. Elements Therapeutic Massage will be one of the 26 venues, offering wine and cheese and displaying art work by local artists including Lorraine DeProsp, Susan Marx, Chas Palminteri, Stefanie Silverman, William Hobbie, and Del Turgelsky!
As a special treat, Elements will also be offering special discounts on massage and gift cards!
Share your thoughts, leave a comment!
Comments (0)