Benefits of Prenatal Massage
May 12, 2015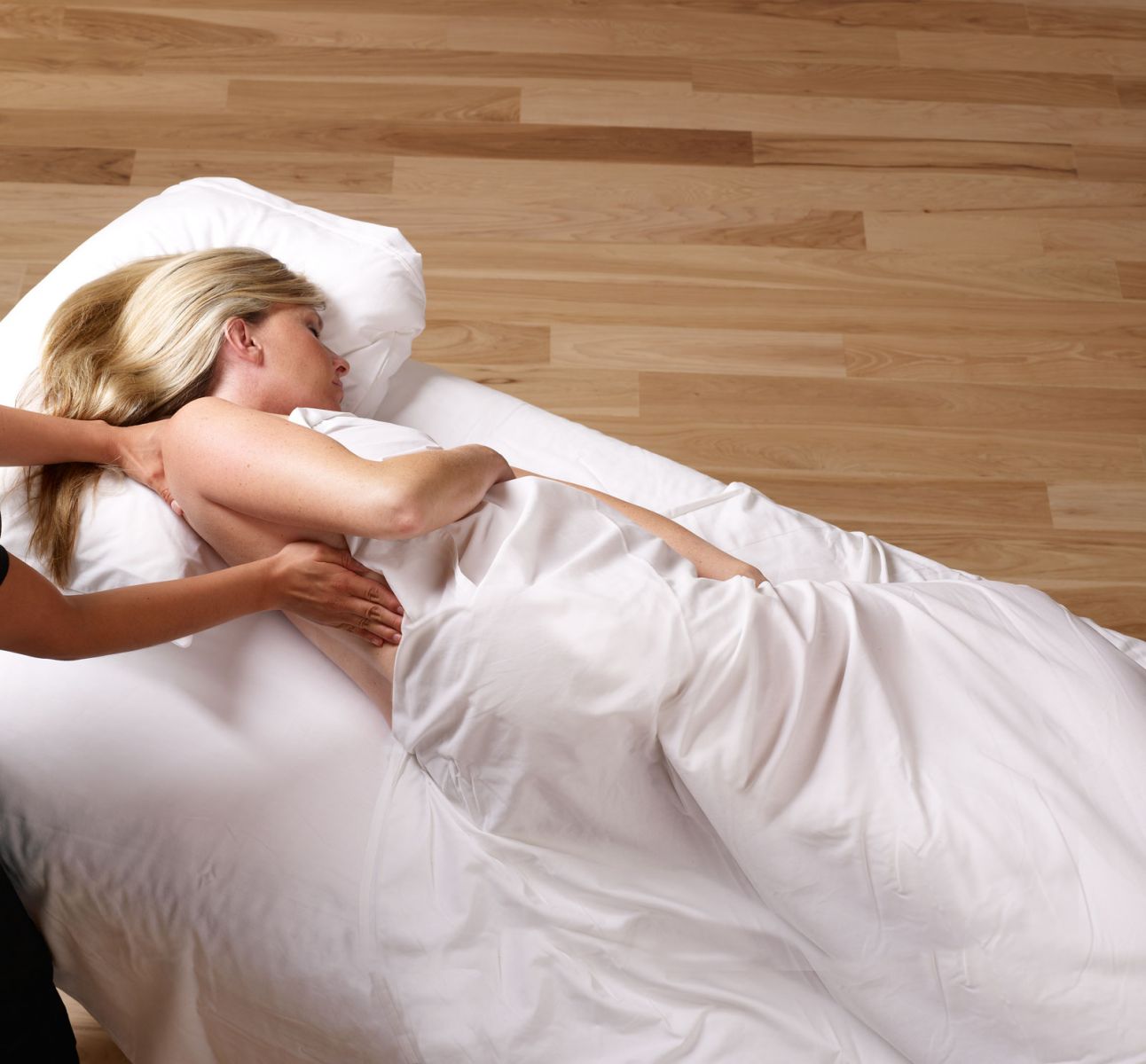 Having a child is one of the greatest joys in life. However, before you meet the bundle of joy, your body and your mind will go on a nine-month roller coaster ride of change. Alone from the physical change there's the exhaustion and emotional change that comes with being pregnant. Prenatal massage can be excellent for you and the baby.
Stress Relief
Having a baby is one of the most stressful times in a parent's life. Hormones are rapidly changing, leading to increased anxiety, stress, and depression. A soothing therapeutic massage has proven to lower stress hormone levels and increase dopamine and serotonin levels that help control depression among pregnant women. Lower stress levels can lead to better overall health throughout the pregnancy. This can lead to fewer complications for mom and baby during birth.
Soothe the Swelling
When you are pregnant, you'll undoubtedly experience swelling in your joints. This is because of the reduced circulation and pressure on major blood vessels. Prenatal massage will help stimulate the tissues and help reduce the collection of fluid in your joints.
Help the Pain
Discomfort and pain will happen when you are pregnant. Regular prenatal massage will help comfort you throughout your pregnancy. General muscle tension, back pain, can lead to headaches and lack of sleep on top of the stress of being pregnant is never a good mix. Relaxing your mind and your body is beneficial for you and the baby.
If you are pregnant, try consulting with a licensed massage therapist at your local Elements Massage™ studio. A custom massage will help ease the tension in your mind and your body, making your pregnancy a little easier for you and your baby. Visit www.elementsmassage.com to talk to a therapist to discover how prenatal massage can help you through your pregnancy.
Share your thoughts, leave a comment!
Comments (4)
Dee Francis on Jan 18, 2016
Going over how prenatal massage will help with the discomfort I'm feeling during my pregnancy will help me decide if this is something that I need. It's good to know that getting massage therapy can help relieve muscle tension and back pain. If relieving my tense muscles can help me sleep better at night and make my pregnancy more comfortable, then I should consider going to a prenatal massage specialist. Thanks for the information!
https://mammacare.ca/massage-therapy.html
Aimée on Jul 19, 2016
Thank you for all of the encouragement to get a prenatal massage. I like what you said about stress relief. I got a prenatal massage and I had so much stress going in and after it all just blew away. Best experience of my pregnancy.

http://signaturemassagekcmo.com/infant-massage/
Lillian Schaeffer on Aug 22, 2016
This is some great information, and I appreciate your point that regular massages can help with pain during pregnancy. I've been having some issues with back pain because of my pregnancy, and it's making it difficult to sleep at night. I'll definitely look into getting some massages to help relieve my pain and stress. Thanks for the great post! http://www.revivedayspa.com.au/services/spa-packages/pregnancy-treatments
Gina Henrie on Dec 01, 2016
I am pregnant and my sister was just telling me about prenatal massages. I did not know about them before, but she said that she loved having one when she was pregnant. I have noticed hormones rapidly changing, and it has lead to a lot of anxiety and depression with me. It is cool to think that getting a prenatal massage could help with that. I am excited to try it! https://www.mmholisticcare.com/massage-therapy.html
The Elements Way.®
Therapeutic, handcrafted, and personalized massage.
Our Studio Location
Elements MassageLouisville East
Westport Village
1301 Herr Lane
Louisville, KY 40222
p. (502) 412-9383
f. (502) 412-9384
View Map Favorite
Hours of Operation
Mon - Sun 9am - 9pm