Tara
Level 3
Availability: Friday, Saturday, Sunday & Monday
Specialties:
Neuromuscular Rehabilitation
Deep Tissue
Trigger Point
Myofrascial Release
Sports Massage
Injury Treatement
Lung and breathing work
Summary:
"I like to start with an end goal in mind, working with clients to set and reach those short term and long term goals. For one person it might be to heal properly and reduce pain from a knee injury, for another to increase the range of motion in a golf swing, and yet for another it might be to improve a hunched posture from sitting at a desk all day. What I really love, is working with you to create a specialized plan, to help you get back to doing and enhancing the things you love, and feeling good in the body you do them in."
Massage School:
Connecticut Center for Massage Therapy - Clinical Program. Graduated in 2010. 1,100 hour program.
Most Experience Treating:
Sports Injuries
Musculoskeletal Imbalances
Pre-surgery
Post Surgery Recovery
Injuries
Pathological Conditions
Stressed Breathing
Success Stories:
"I had a professional athlete come to me prior to a scheduled knee surgery for a torn ACL. We did some pre-surgical work to prep the muscles for treatment, the month leading up to it. I saw him 1-2 times per week post surgery. He reported no pain and was cleared to play again within 4 months when the industry standard is around 9 months. This kept him from a battle over his multi-million dollar contract."
What makes your massages unique?
"Although the majority of my work has been with athletes and high corporate executives, an injury is always about more than just the injury. To the athlete, their health could be about financial livelihood and passion, and to the executive, their health could be about finding a moment of disconnected silence, or spending more quality time with family where he or she feels balanced and relaxed and in a happier frame of mind. Massage is always about more than just massage because we're complete human beings. I approach massage by taking into account the entire human being, not just the body. We determine your goals, and then together, we get to work."
What Continued Education courses interest you?
Polarity Therapy
Reiki
Rolfing
Craniosacral Therapy
Lymphatic Drainage
Breathing
Completed Continued Education courses:
CPR Certification
First Aid
Ethics and Research in Massage Therapy
Qigong Healing & Breathing Applications Levels 1, 2, 3
Inner Engineering
Polarity Therapy (Air Element)
What keeps you passionate about massage therapy?
"For me it's really having been on the other side of the fence. I've had a serious disease and massage was a huge factor in my healing. I've also worked in high corporate companies, and I know exactly what it feels like to sit in a fast-paced, high stress job all day and massage was always an amazing tool for keeping me balanced and centered. I can relate to my clients because I know how they feel, having been there myself."
Tara Rose, LMP, MA60568442
(425) 427 - 6562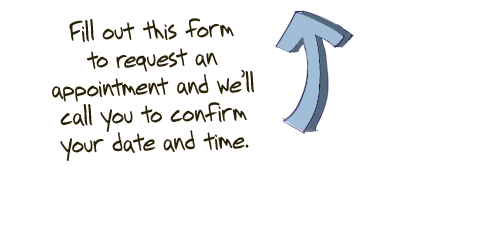 * By giving us your e-mail address you are signing up for our mailing list. Your privacy is important to us: Elements will not sell, give, or rent your personal information to anyone. To unsubscribe from our e-mail communications, or to receive less or more information, you can select a link at the bottom of every e-mail.