Meghan
Level 2+
Availability: Sunday, Monday, Tuesday & Saturday
Specialties:
Reflexology
Sports Massage
Swedish Massage
Myofascial Release
Prenatal Massage
Reiki (Level 1)
Hot Stone Massage
Summary:
"I couldn't be more excited to start doing something that I have become so passionate about. There is no greater joy than helping someone relax from any level of stress or discomfort that results from day-to-day activities. I pride myself in creating a unique plan of action for each client and what they may be dealing with at that moment. If I can help someone concentrate at nothing but themselves for at least an hour, then I've done my job right."
Massage School:
Blue Stone Academy of Massage in Ellensburg, WA.
Most Experience Treating:
Success Stories:
"I had a client come in who had been experiencing high levels of stress for 3 months from her job. She came into the session complaining of a heavy chest that made breathing difficult, as well as tight shoulders and neck muscles. Through a combination of Swedish massage techniques and carefully placed Reiki, she reported the heavy feeling disappeared within the first ten minutes of the session. I continued with the combination of the two techniques for the rest of our time and by the end of the session, she was able to leave with a sense of ease and calm."
What makes your massages unique?
"I try and tailor my sessions to the individual client and what they need and what their body needs. I stay perceptive and open to changes as the massages goes on, and make sure that the client knows if a plan is changing and to make sure they agree. It is all about the client and keeping them relaxed and comfortable so that the most good can be done."
What Continued Education courses interest you?
Pregnancy Massage
Deep Tissue
Craniosacral therapy
Reflexology
Completed Continued Education Courses:
Level 1 Reiki Certified
Intermediate Myofascial Release
What do you most appreciate when receiving massage?
"A focus on me, being present, and being responsive to what my body needs. Also being able to tell that the therapist loves what they do by how they do the massage."
What keeps you passionate about massage therapy?
"My passion for massage therapy comes from my clients and seeing the change in their body and mental state at the end of a session. I love knowing that I can do so much for someone in an hour and learn more about the body along the way. This is the most fulfilling job I've ever had, and I hope to have a career helping to heal people."
Meghan Doughty, LMT, MA60441480
(425) 427 - 6562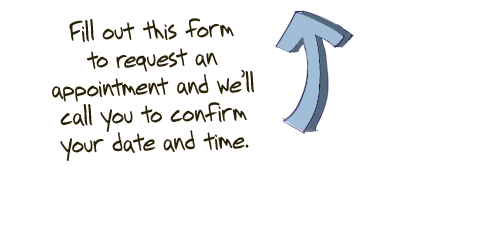 * By giving us your e-mail address you are signing up for our mailing list. Your privacy is important to us: Elements will not sell, give, or rent your personal information to anyone. To unsubscribe from our e-mail communications, or to receive less or more information, you can select a link at the bottom of every e-mail.