Reflexology is an ancient technique that manipulates pressure points on the ears, hands, and feet to improve overall health and wellbeing. At Elements Massage, we've combined this modality with the healing touch of massage to create a powerful therapeutic experience called Integrative Reflexology®. This treatment eases muscular tension, improves circulation, and provides a deep sense of relaxation. Add Integrative Reflexology® into your monthly sessions to experience the therapeutic combination of reflexology and massage.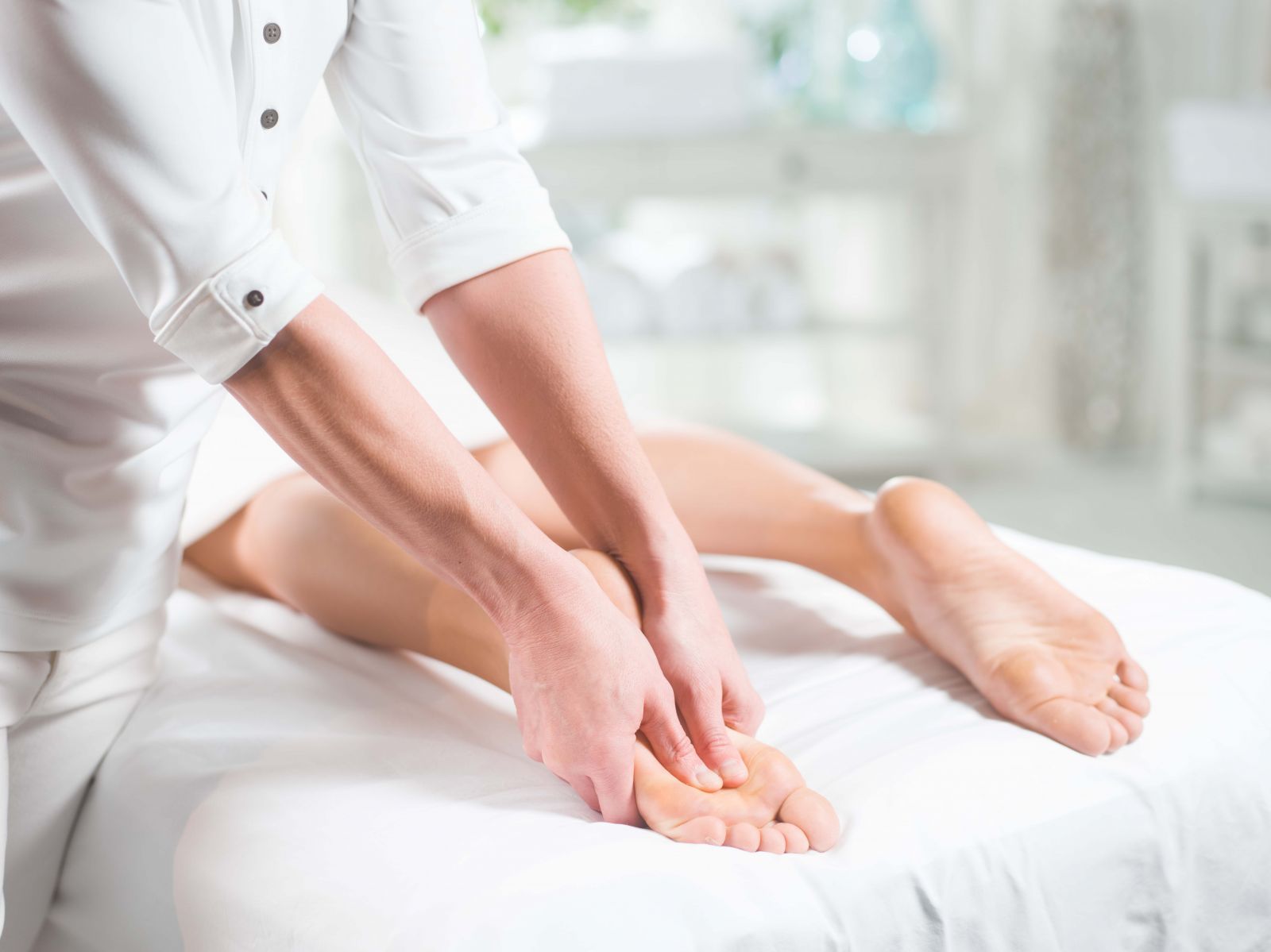 Traditional reflexology is quite different than traditional massage therapy. A reflexologist uses only the thumb and fingers, applying pressure to specific areas of the feet, hands, and ears. This therapy doesn't require any lotion or oils, and is believed to balance a vital life force in the body known in Chinese medicine as "qi."
At Elements Massage™, licensed massage therapists at participating studios have been certified to offer Integrative Reflexology®, which combines aspects of reflexology with massage techniques to blend the experience into one massage session. Elements Massage therapists understand foot structure and how important it is to body alignment. Our certified Integrative Reflexology® massage therapists apply techniques to create specific energy pathways through the fingers and toes, activating your qi. These pathways help improve circulation throughout the body to stimulate soothing energy & release tension.
Clients who wish to incorporate Integrative Reflexology® into a massage therapy session must be prepared to spend a little more time on the table. It takes between 60 to 90 minutes for our therapists to perform these techniques properly.
All sessions at Elements Massage, including Integrative Reflexology® treatments, are backed by our guarantee, The Elements Promise™. If a massage doesn't meet or exceed your expectations, the next one is on us. Our clients have rated us the best massage in the industry, and we strive to maintain that standard every day! At Elements Massage, it's our promise to you.
--------------
*Best and Highest-rated claims based on Net Promoter® scores from 2014 market research.
Source: clairemariemiller.com
The Integrative Reflexology trademark and modality are the property of Claire Marie Miller Seminars, Inc.