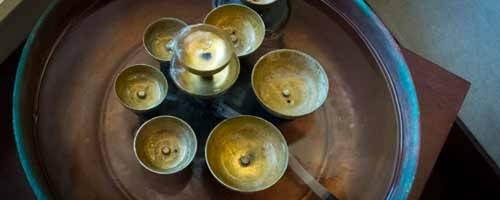 Why Choose Elements Massage Over Massage Envy? Reason 2
Jonathan Seiler Jan 13, 2014
If you live in Columbus Ohio area and are considering massage therapy, such as swedish, deep tissue, prenatal, or sports massage, what you want is a relaxing, stress-free experience. A monthly program is something that you should consider for the benefits of cost savings and a regular schedule. With our wellness program, you can save up to $50 per massage.
Elements Massage Hillard's Wellness program, offers some distinct advantages over our competitors such as massage envy. They make you sign a year-long commitment that is very rigid and inflexible. This is a big reason why Elements Massage is the better choice when compared to Massage Envy.
Being trapped in a contract is not the experience we want our customers to have when they come to Elements Massage. This is why we offer a contract cancellation policy that allows you to cancel your contract for any reason. Simply by giving us a 30-day notice of cancellation by using our form, you can stop your participation in our Wellness program.
At Elements Massage Hilliard, our Wellness Program versus Massage Envy's program is distinctly different in other ways like the following:
Rollovers - We offer you rollovers from month to month. Whatever massage time you have leftover at the end of one month will roll over to the next month. This way, if you have a particularly busy month, for example, or go out of town, you don't have to worry about squeezing in all your massage time in a hurry. It will be right there, waiting for you to use it the next month, no questions asked. Even if you need to cancel your membership with elements any unused massage credits remain on your account so you don't lose out on those massages.

Transfers - You also have the ability to transfer your monthly massage to a family member or a friend at any time.

Birthday - Your birthday is special and we like to help you celebrate by offering a free massage upgrade (55 to 80 minutes or 80 minutes to 110 minutes) during your birthday month.
More details on our Wellness program is on this page contact us today and start saving on your regular massages and enjoy the difference between our program and Massage Envy.
More about Elements Massage Hilliard:
We have hundreds of weekly massage appointment times available, including evenings and weekends. Contact us to here to schedule a massage session, or visit us today. Walk-ins are welcome!

We provide all types of massage including Deep Tissue Massage, Hot Stone Massage, Sports Massage, Prenatal Massage, Swedish Massage and Trigger Point Massage. For information about the types of Massage we offer see our massage techniques page.
Share your thoughts, leave a comment!
Comments (2)
Judy on May 09, 2015
Hi, how are you? I am a L.M.T and have worked for Massage Envy years ago and never realized how great Elements is! With Elements cancellation policy, transfers, rollovers and birthday (Wellness Program) specials, it is definitely a great gift! I am intrigued and interested in all Elements has to offer! I hope to join the team soon!
Scott Semans on Jun 06, 2015
I live in a small west coast city with both Elements and Envy and I couldn't agree with you more. Envy won't even let you take their precious contract home unless you've signed it! And the difference in skill level of the practitioners is stunning - I think fresh-out-of-schoolers get their start at Envy then the best of them go to Elements. Do they call themselves Massage Envy because they envy Elements?