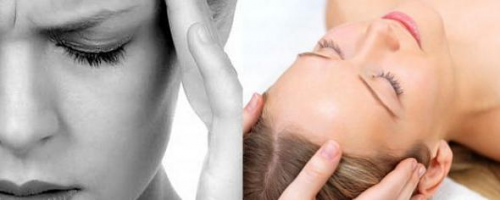 Benefits of Massage Therapy for Chronic Headaches
Chris Jacobson Feb 3, 2016
Almost everyone has suffered the pain of a headache. Headaches can last for a few hours up to several days, and sometimes involve symptoms such as sensitivity to light and nausea. They can seriously impact daily life when they occur frequently or for an extended period of time. Massage is one natural alternative to allopathic medicine that can help relieve headaches while avoiding the side effects that often accompany prescription and over-the-counter headache medications.
According to migraine.com, a 2006 study of 47 migraine sufferers randomly assigned some participants to receive massage therapy. Those who had massages had fewer migraines and slept better during the weeks they had massages.
In another 8-week study reported by the Massage Therapy Foundation, ten chronic tension headache sufferers began with baseline headache measures recorded for the first 4 weeks that allowed each participant to serve as his or her own control. In the remaining 4 weeks, the participants received 30-minute massage therapy sessions twice a week. The results indicated headache frequency was significantly reduced within the first week of the massage protocol, which held for the remainder of the study, and duration of headaches decreased during the massage treatment period.
Massage therapy helps reduce stress by relaxing and rebalancing the levels of stress hormones in your body. The feeling of relaxation following massage is both mental and physical in this sense, and a reduction in stress can help manage the frequency and intensity of headaches.
At Elements Massage Fullerton, we don't subscribe to a one-size-fits-all approach. Our knowledgeable therapists seek first to understand your specific issues so they can address the source of your problem whenever possible. That's how we consistently deliver The Elements Promise™, simply the best massage guaranteed.
If you're experiencing chronic headaches, give us a call at (657) 217-3282 to see how massage therapy can bring you sustained relief.
Share your thoughts, leave a comment!
Comments (0)