Call the Studio 954.757.2939 to purchase your Holiday Gifts Cards Now OR Click Here to purchase online!
Note: Members MUST call the studio to receive EXCLUSIVE member discount pricing!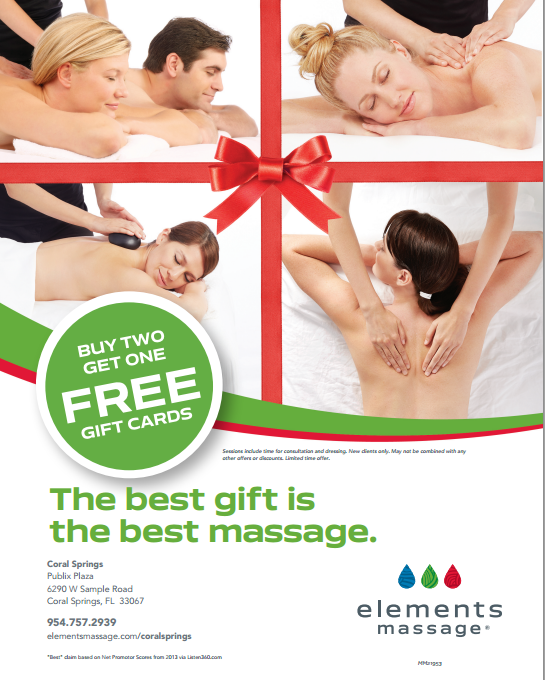 (954) 282-5545
* By giving us your e-mail address you are signing up for our mailing list. Your privacy is important to us: Elements will not sell, give, or rent your personal information to anyone. To unsubscribe from our e-mail communications, or to receive less or more information, you can select a link at the bottom of every e-mail.