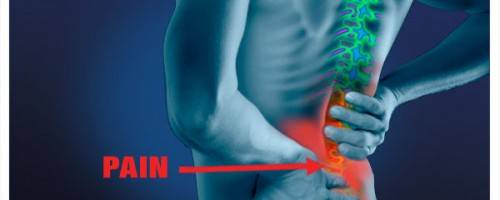 Stretches & Massage Techniques For Lower Back Pain
Feb 23, 2016
3 STRETCHES FOR LOWER BACK PAIN
What causes lower back pain? In general, the static position of sitting naturally leads to poor posture and strains the lower back. If you're wondering how to relieve the pain in this area, lower back stretches are a good place to start. Here are three:
Knee to Chest – Lie on a flat surface with your legs stretched out in front of you. Bring one knee toward your chest, using your hands to help gently pull the leg and hold it in position. Repeat with the other leg.
Crossed-Leg Stretch – While lying down on your back, cross the left leg over so the left foot rests just above the knee on your right leg. Bend and lift the right leg toward the chest. Grab the back of your right thigh as you lift to help extend the stretch and pull the leg as close to the chest as possible. If you have difficulty reaching the thigh, you can wrap a towel or strap around the thigh and pull the ends toward you. Remain flat at all times during this exercise, without lifting the head or shoulders.
Cross and Twist – Lying flat on your back, cross the right foot over the left knee, resting the foot flat on the floor. Gently twist the lower body to the left while the shoulders stay flat to the floor. Use the left hand to pull the right knee forward and down toward the floor for a complete stretch. Repeat on the other side.
MASSAGE THERAPY TECHNIQUES
In addition to lower back pain stretches, specific types of massage can be extremely effective in lower back pain relief. If you're unable to receive a professional massage, you could show a loved one how to apply some of the lower back massage techniques that a certified massage therapist would use. And then return the favor!
These two techniques are commonly used during a massage for lower back:
Circular friction motions along the sides of the spine and around the hip (sacrum)
Compression, kneading and friction motions on top of the gluteus
Below are some of the muscles treated by these techniques:
Erector Spinae
Quadratus Lumborum
Gluteal muscles
Piriformis
STRETCHING AND MASSAGE TIPS:
Stretches can be done at least once per day, more if needed.
Hold stretches for 15–20 seconds.
Receiving a massage every 2–4 weeks is recommended for maintaining healthy tissues.
For chronic pain, massage is recommended 1–2 times per week.
HOW TO MAINTAIN A HEALTHY LOWER BACK
In addition to lower back pain stretches and massage therapy, other home remedies for lower back pain include good posture and frequent breaks from sitting. All it takes is a few minutes per day to maintain back health and avoid repetitive workplace injury.
http://carrington.edu/blog/student-tips/health/how-to-relieve-lower-back-pain-with-stretches-and-massage/
Share your thoughts, leave a comment!
Comments (0)