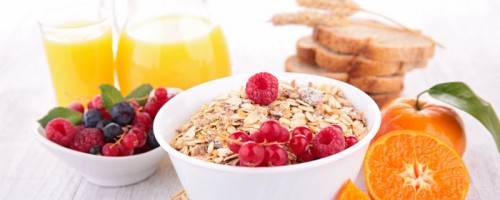 50 Healthy Breakfast Recipes That Will Blow Your Mind!
Jan 31, 2016
Starting your day with a healthy breakfast is one of the best things you can do for your body: You'll jump-start your metabolism, have ample time to burn off calories throughout the day and, perhaps most importantly, it's a delicious way to begin a busy day!
But making healthy breakfast choices isn't always as straightforward as it seems. Breakfast cereals are often loaded with sugar, "healthy" nutrition or protein bars can have more calories and icky ingredients than your average candy bar, and most "breakfast sandwiches," whether fast food or store-bought, are processed and loaded with unhealthy cooking oils, added sugars and preservatives.
Luckily, you've got options. Not only are these some of my favorite healthy breakfast recipes to whip up in the morning, but they're all as delicious as they are good for you, too. These recipes are so great I won't fault you for wanting to eat them for lunch and dinner, too.
Share your thoughts, leave a comment!
Comments (0)